Reviews are key to many buying and partnership decisions. Agency Vista pulls reviews from Facebook and Google as well as offers an internal review system.
Agency Vista's verified reviews allow businesses that are searching for marketing agencies to have a trustworthy and transparent sense of how agencies perform. It offers valuable and objective guidance from real people who have worked with the agency making it easier for businesses to form an opinion about the agency and whether to hire them or not.
Where to pull agency reviews
1. Facebook or Google My Business
If your agency has existing reviews from Facebook page or Google My Business, it will automatically be added once you connect your agency's Facebook and GMB profiles to Agency Vista.
2. Internal Agency Vista Review System
Request and receive a review from a previous or existing client. To do this, go to the Reviews tab and click Add or Request Reviews. Select Request review: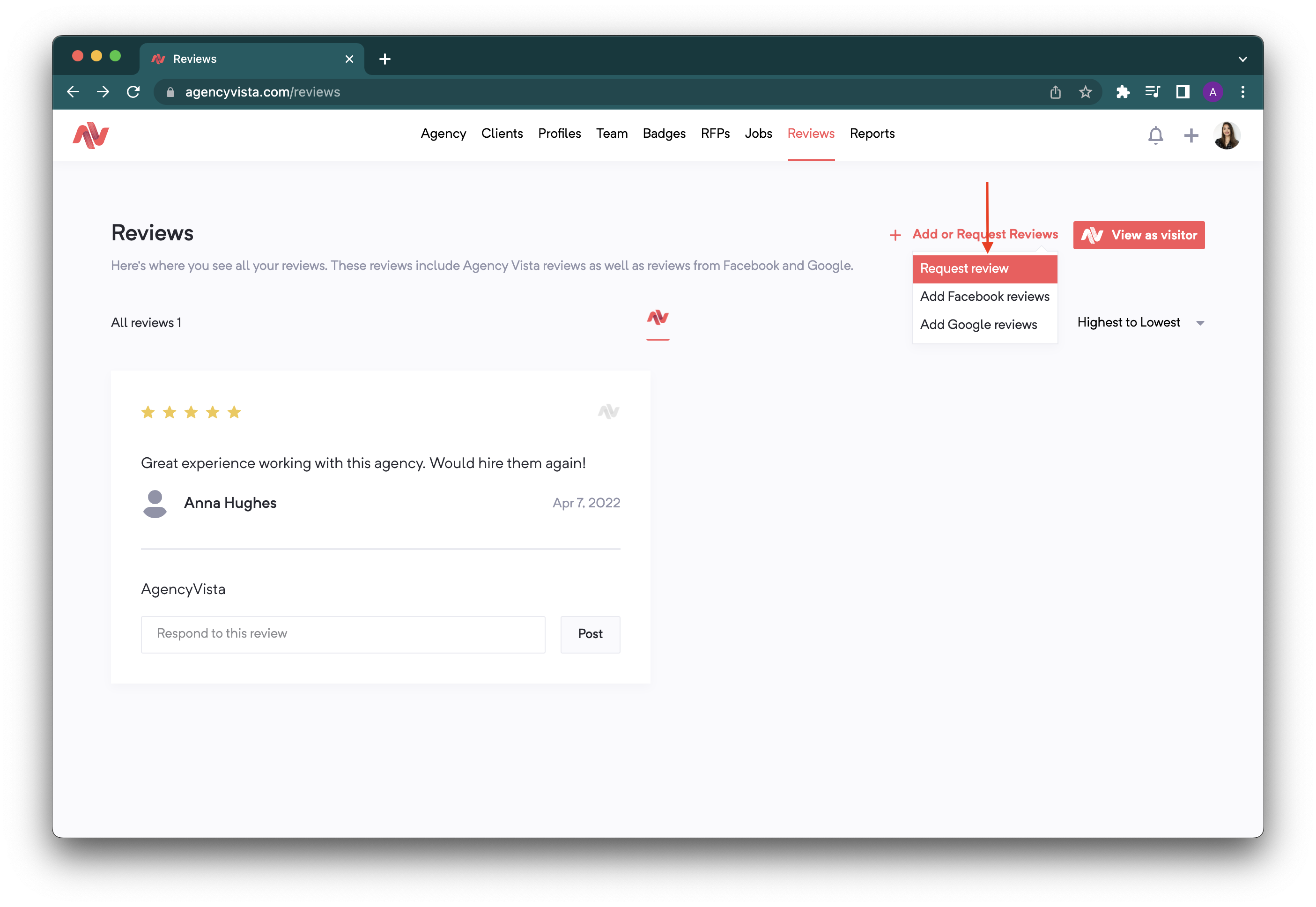 Add the email addresses of the clients you want to ask a review from, type in your custom message and click Send review request: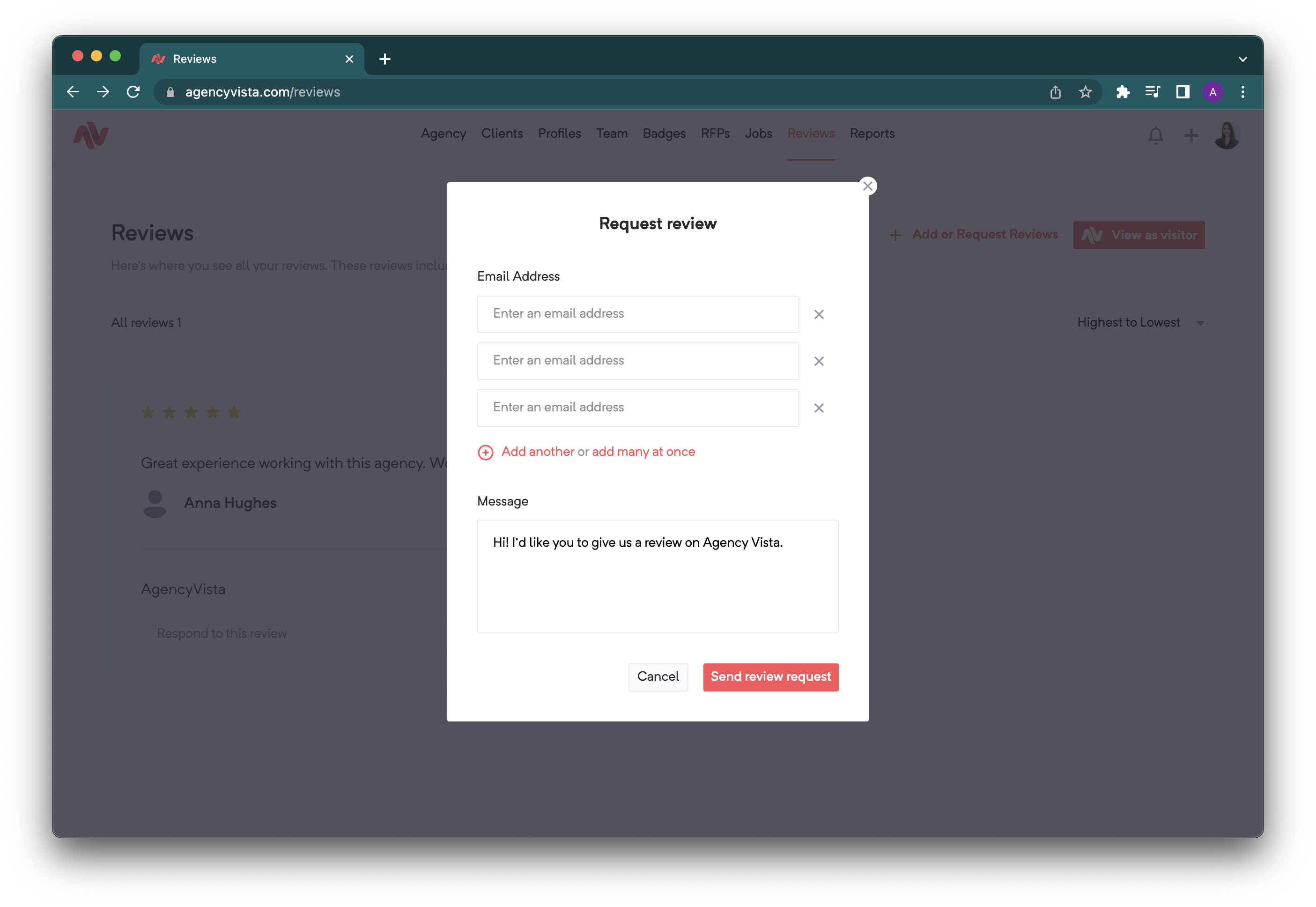 Your client will receive an email with a link to write in their review. Once done it will automatically be added to your profile!
Learn more about Marketing Agency Reviews here: