Give businesses the confidence of knowing that they are working with a reliable agency by providing social proof to profile visitors. Your client information acts as a seed audience for our advanced search to match your profile with similar businesses. This article shows you how to add a client on your agency profile.
How to onboard clients
1. Login to your agency profile and go to Clients.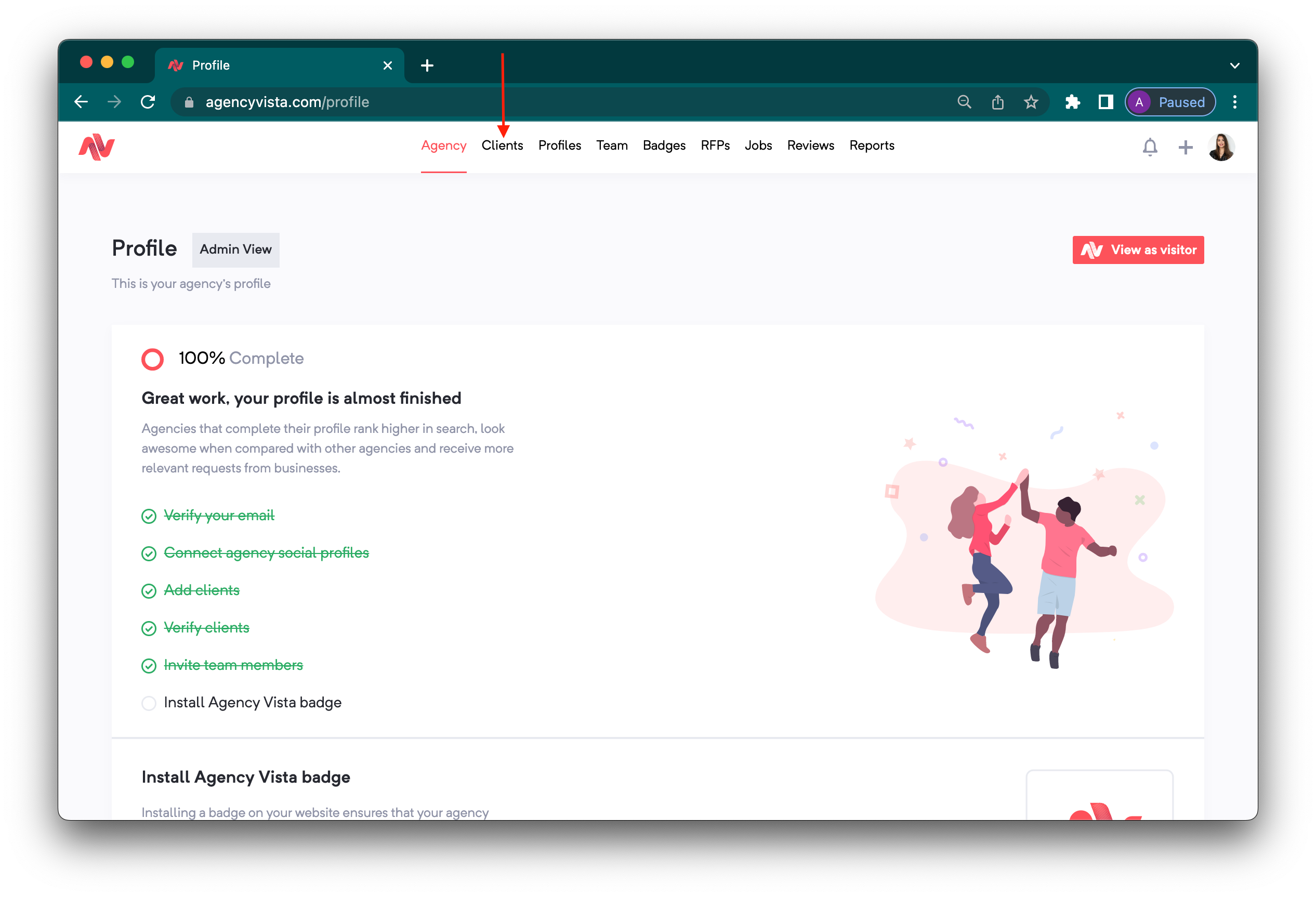 2. Click Add client.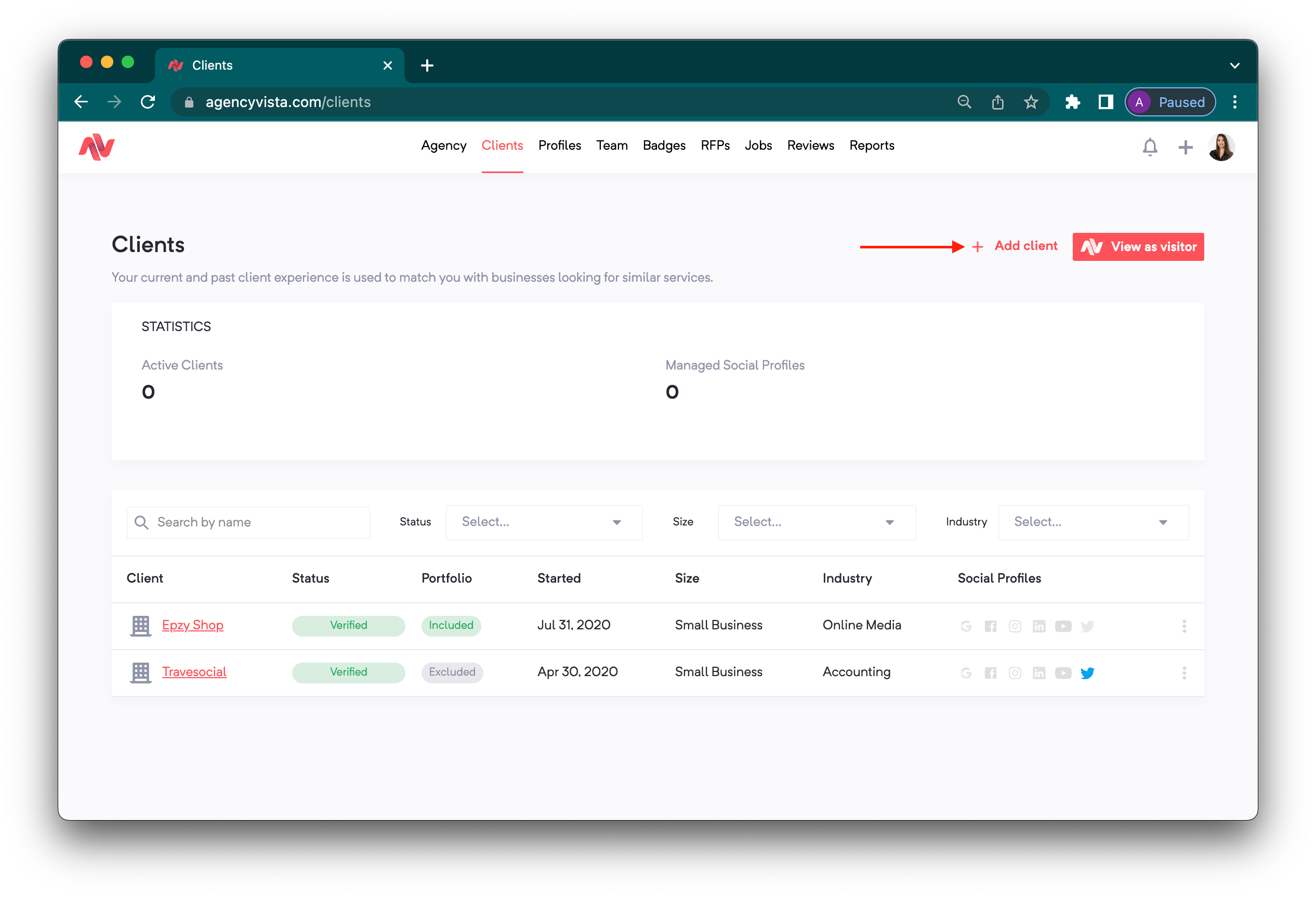 3. Fill out the required Client Information. Make sure to completely input all information to be able to successfully add the client.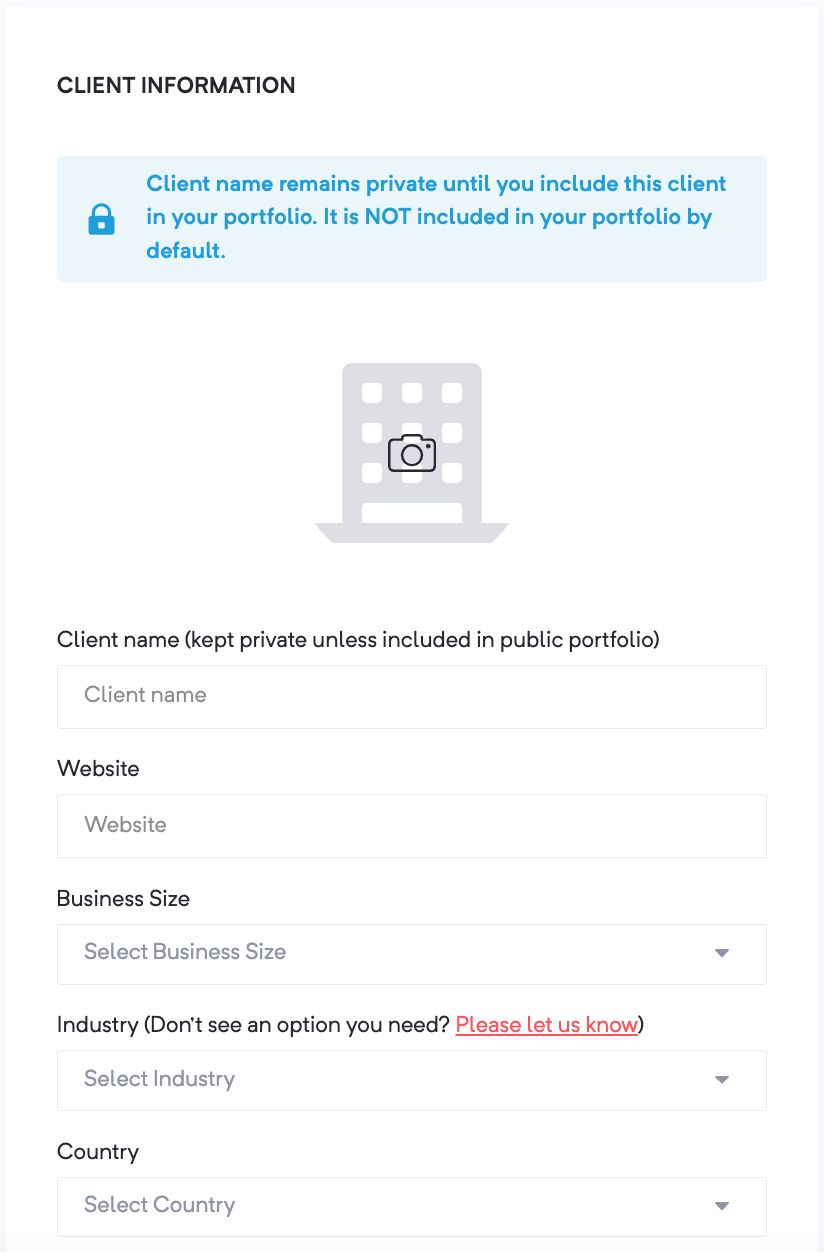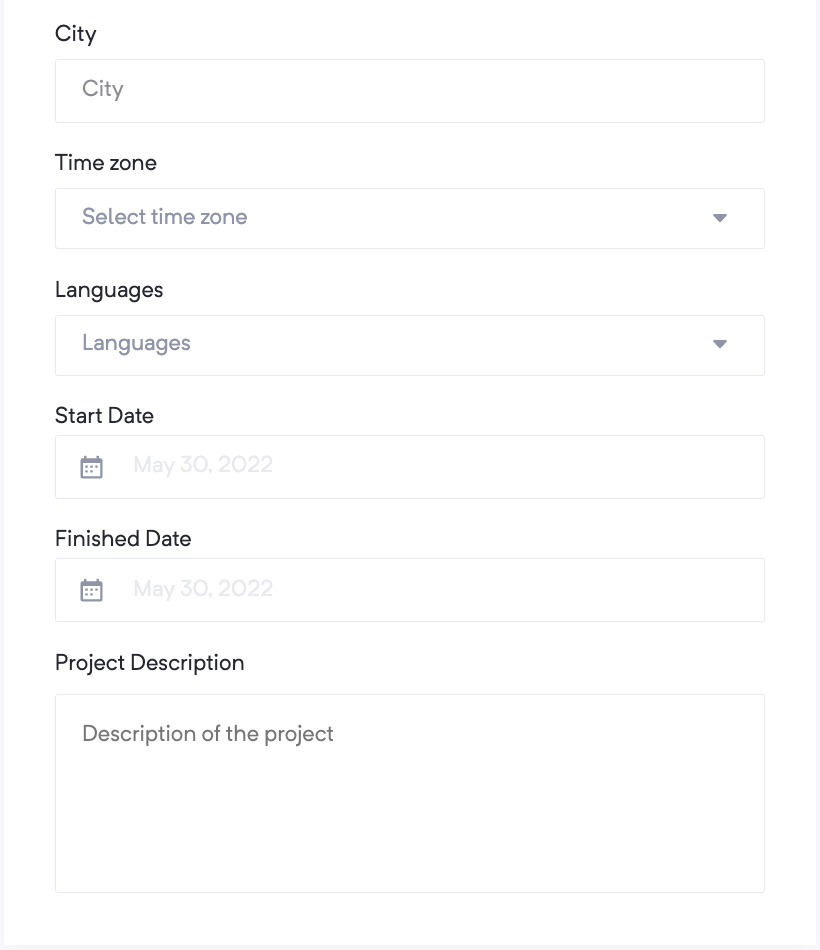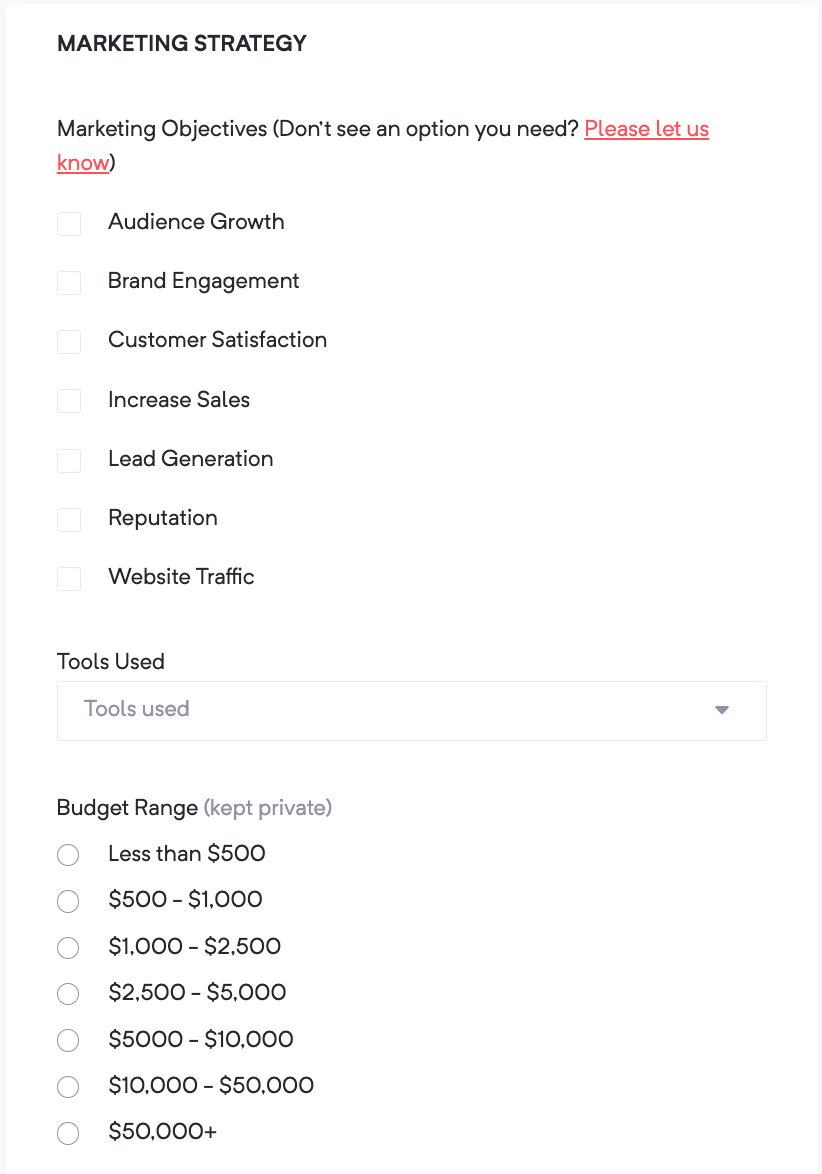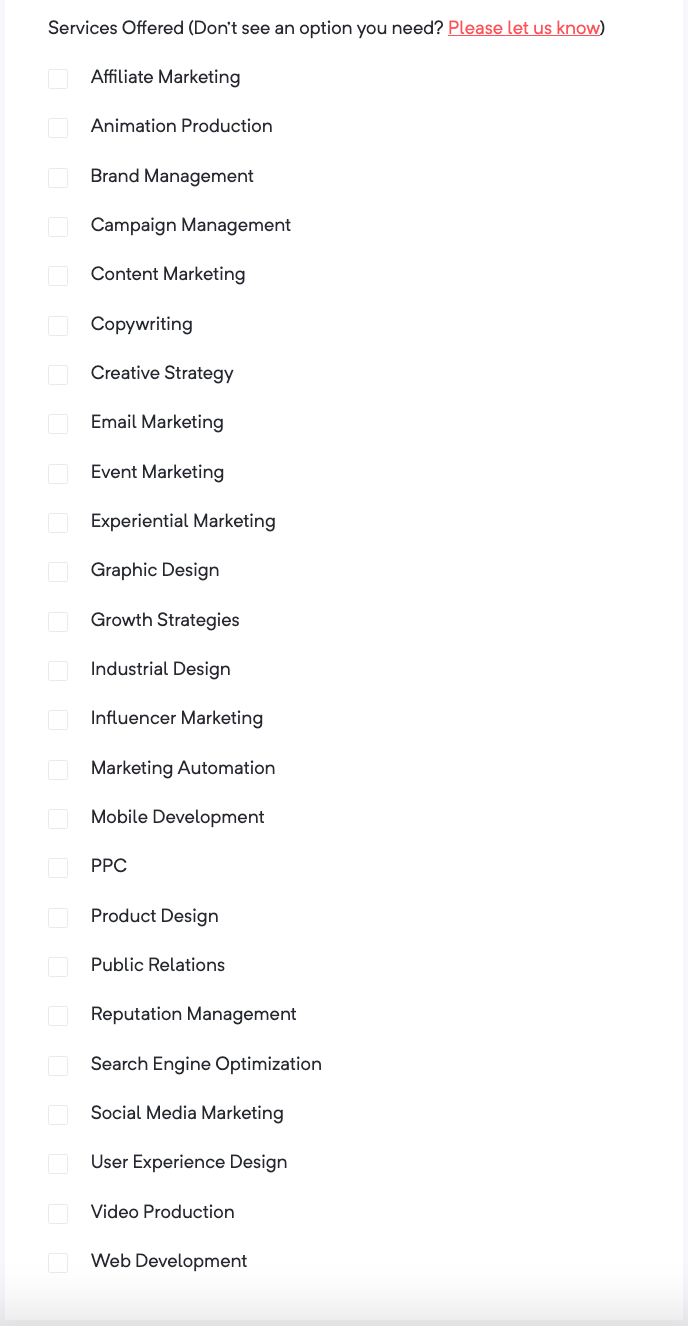 4. Click Add Client and you're all set!
Watch this video to learn more about onboarding clients with Agency Vista: