You can change or reset your password as often as you want just in case you forget it or for security reasons. This article discusses how to reset your password in your Agency Vista account.
How to reset your password
1. Login to your Agency Vista account. Click on your profile on the upper right hand of the page and go to Account settings: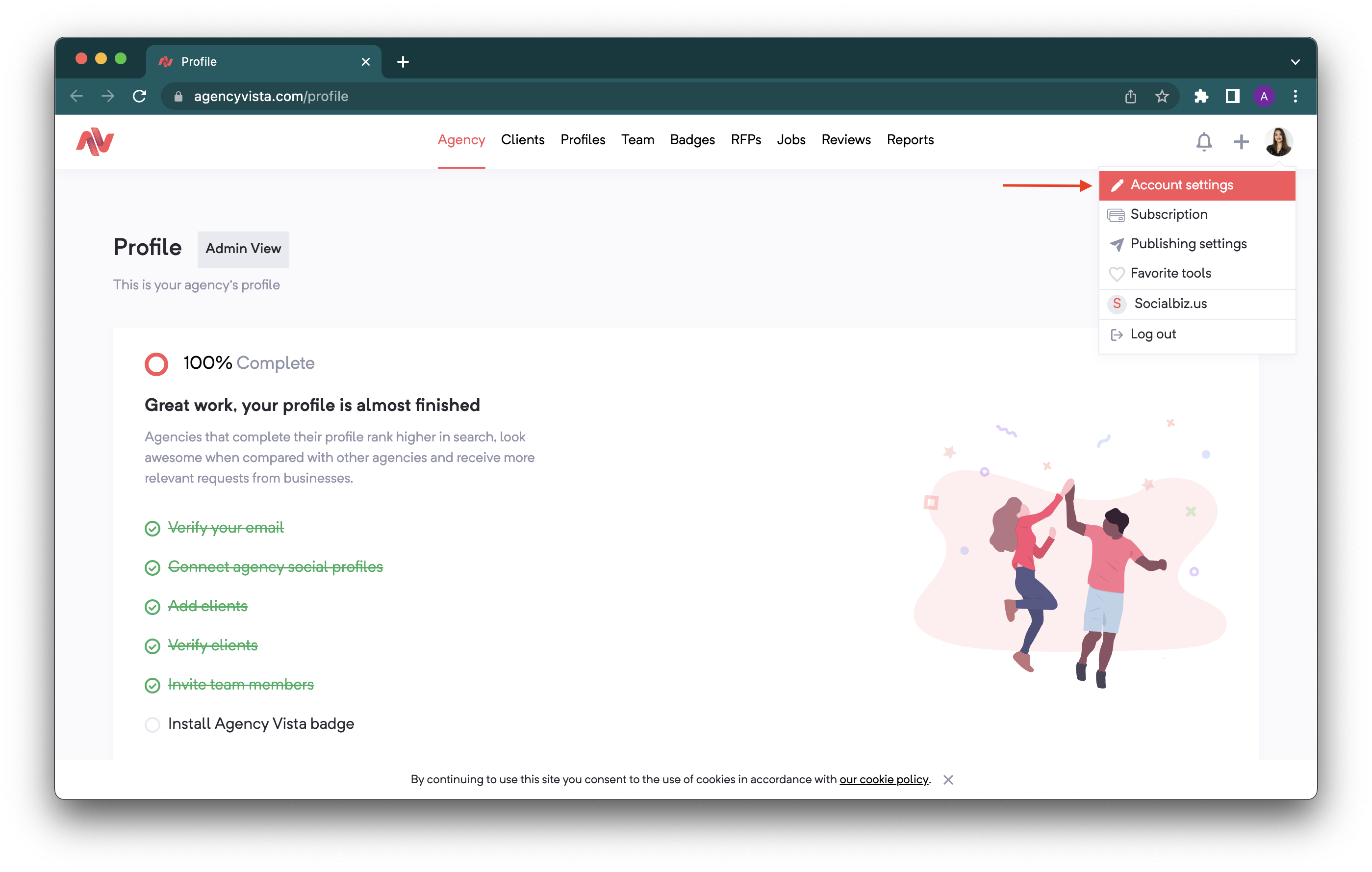 2. Scroll down to Password, type in your new password in the provided field and click Change password.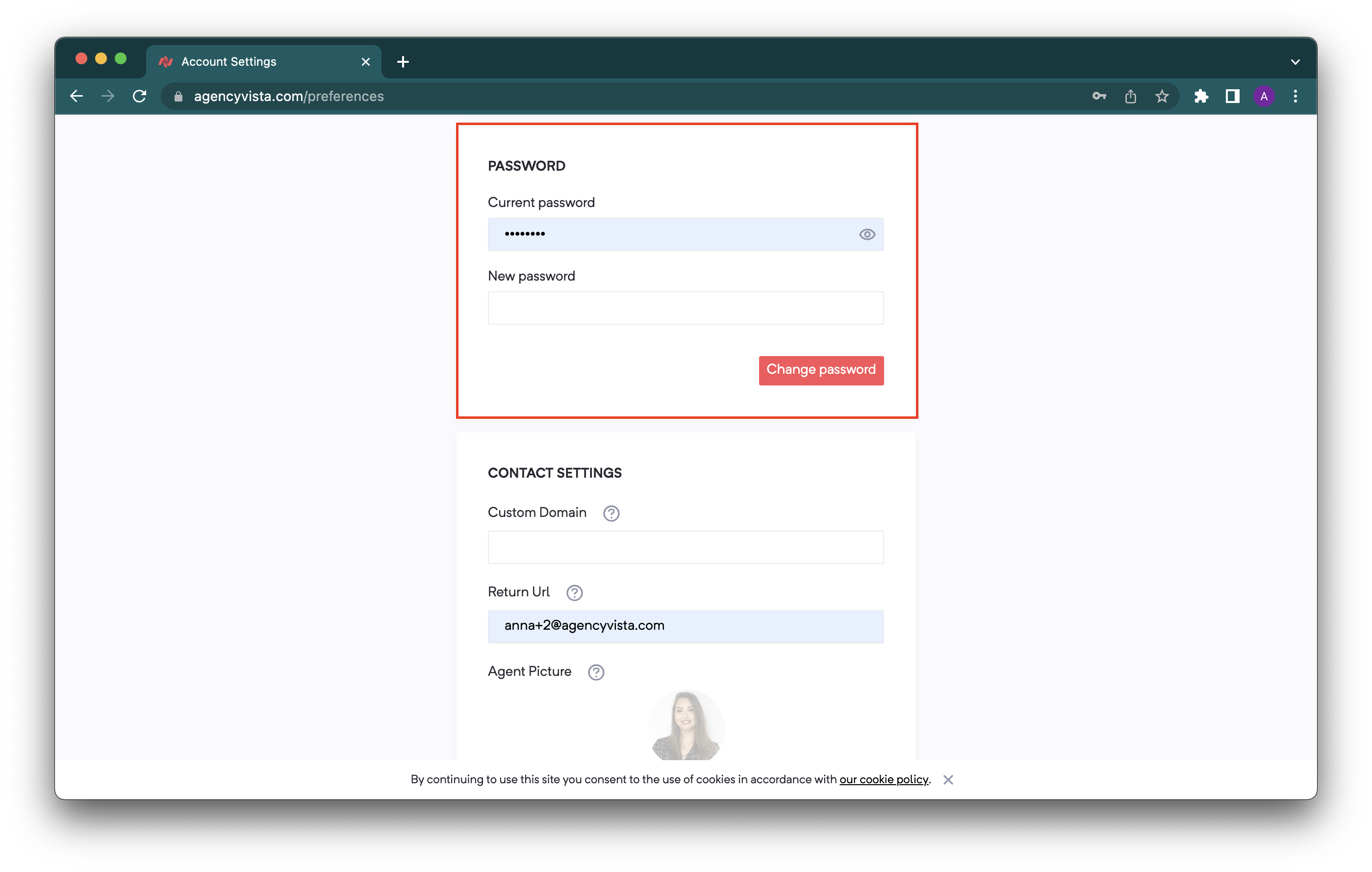 3. You're all set!