Hooray! A business has seen your Agency Vista profile and wants to connect with you! But how can they reach you? How do you know if a business is requesting for you to send a project proposal to them? This article shows you how a business submits a request for proposal to you and where in your account can you view it so you can take action ASAP!
How to submit a request for proposal
1. Visit the public profile of the agency you want to reach out and click the Contact button on the upper right.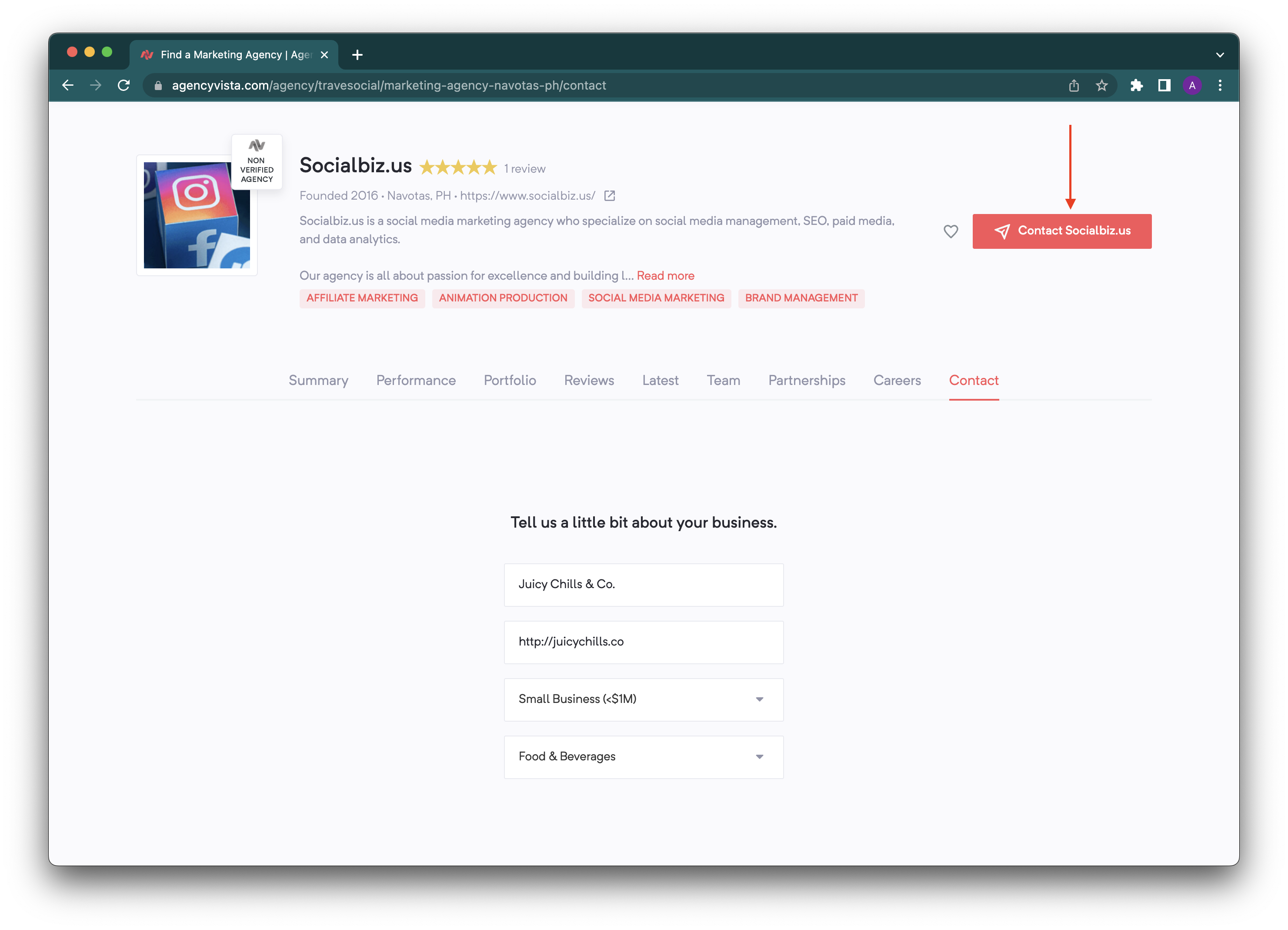 2. Fill out the required information as shown below: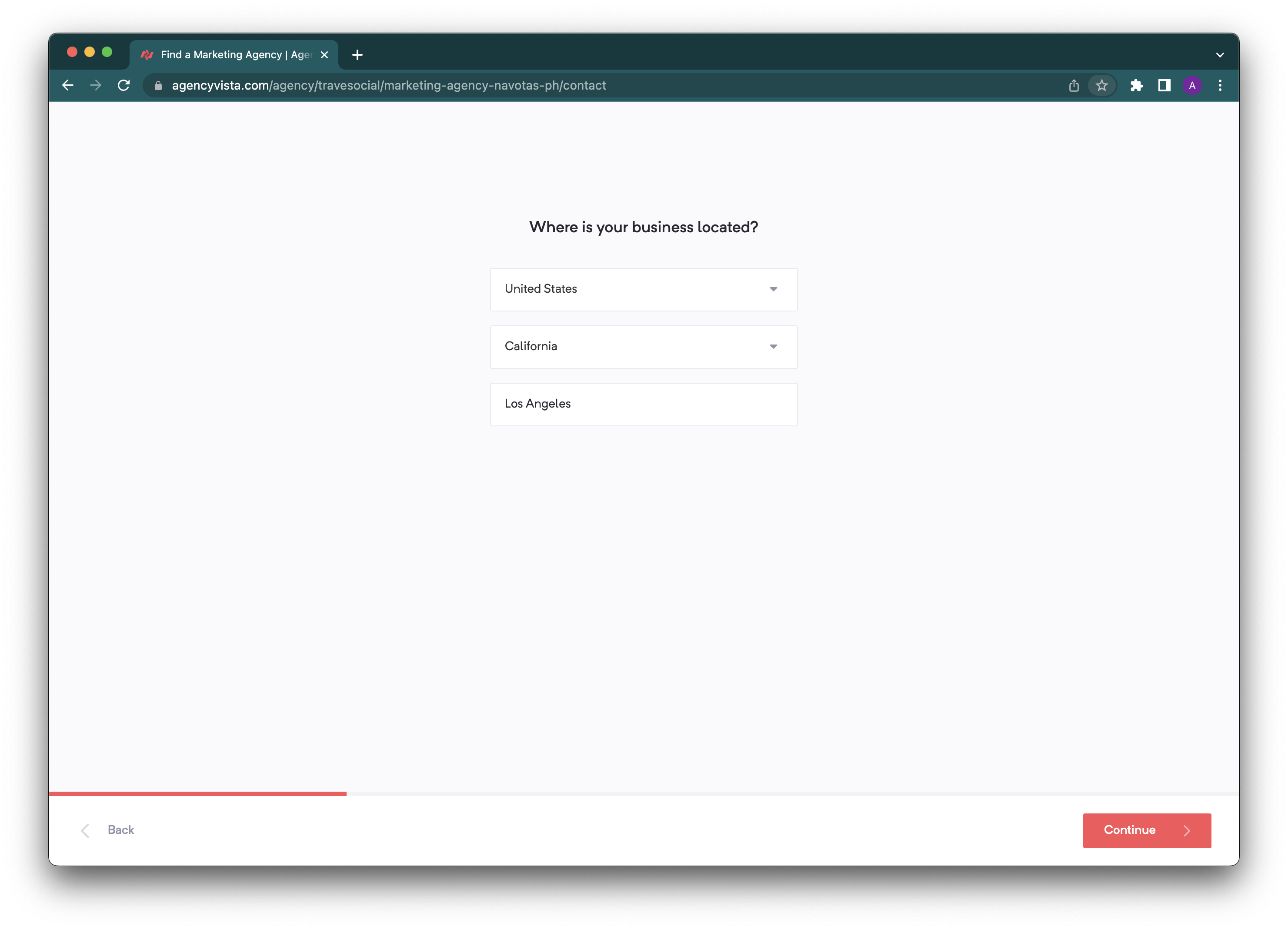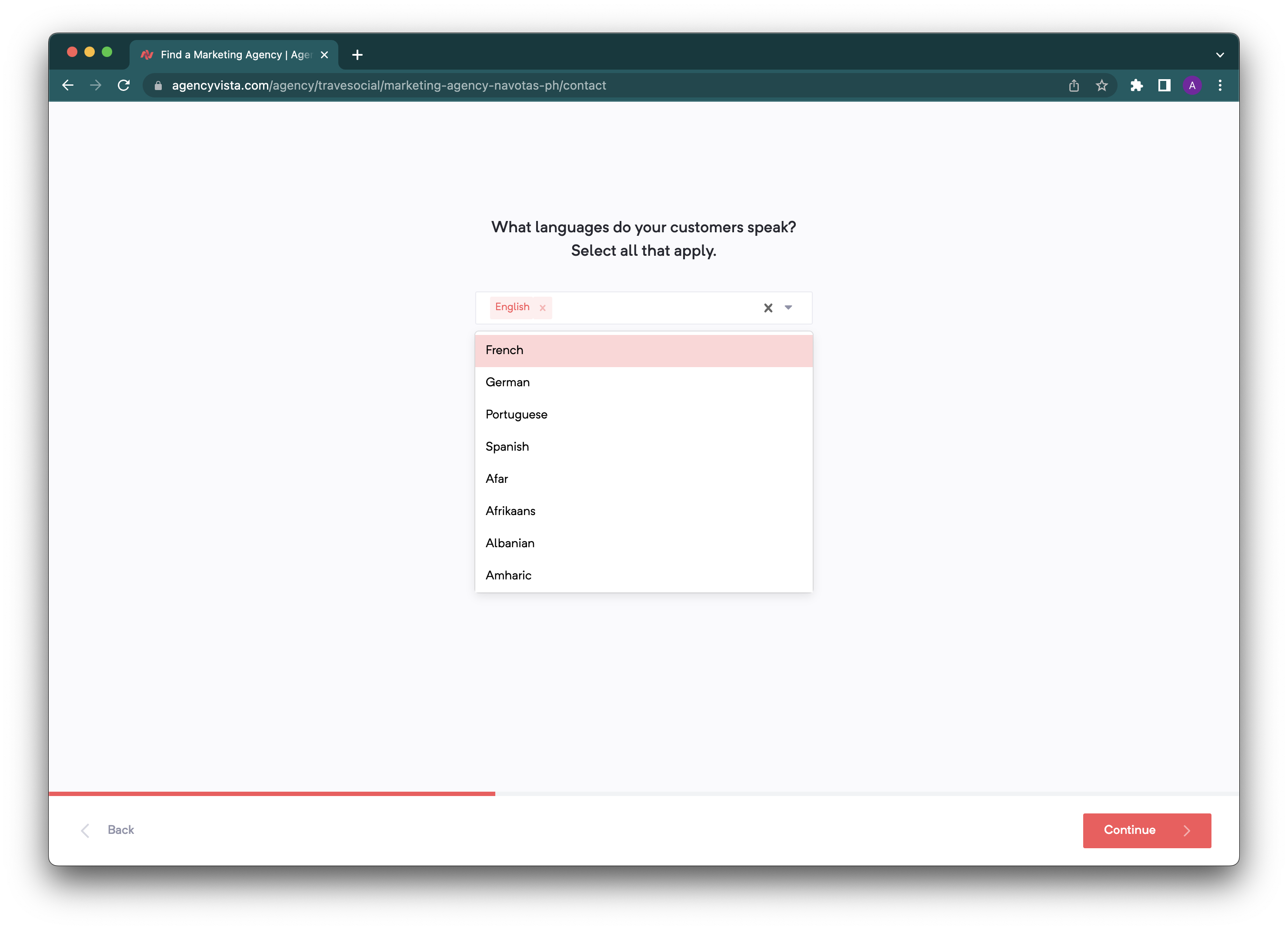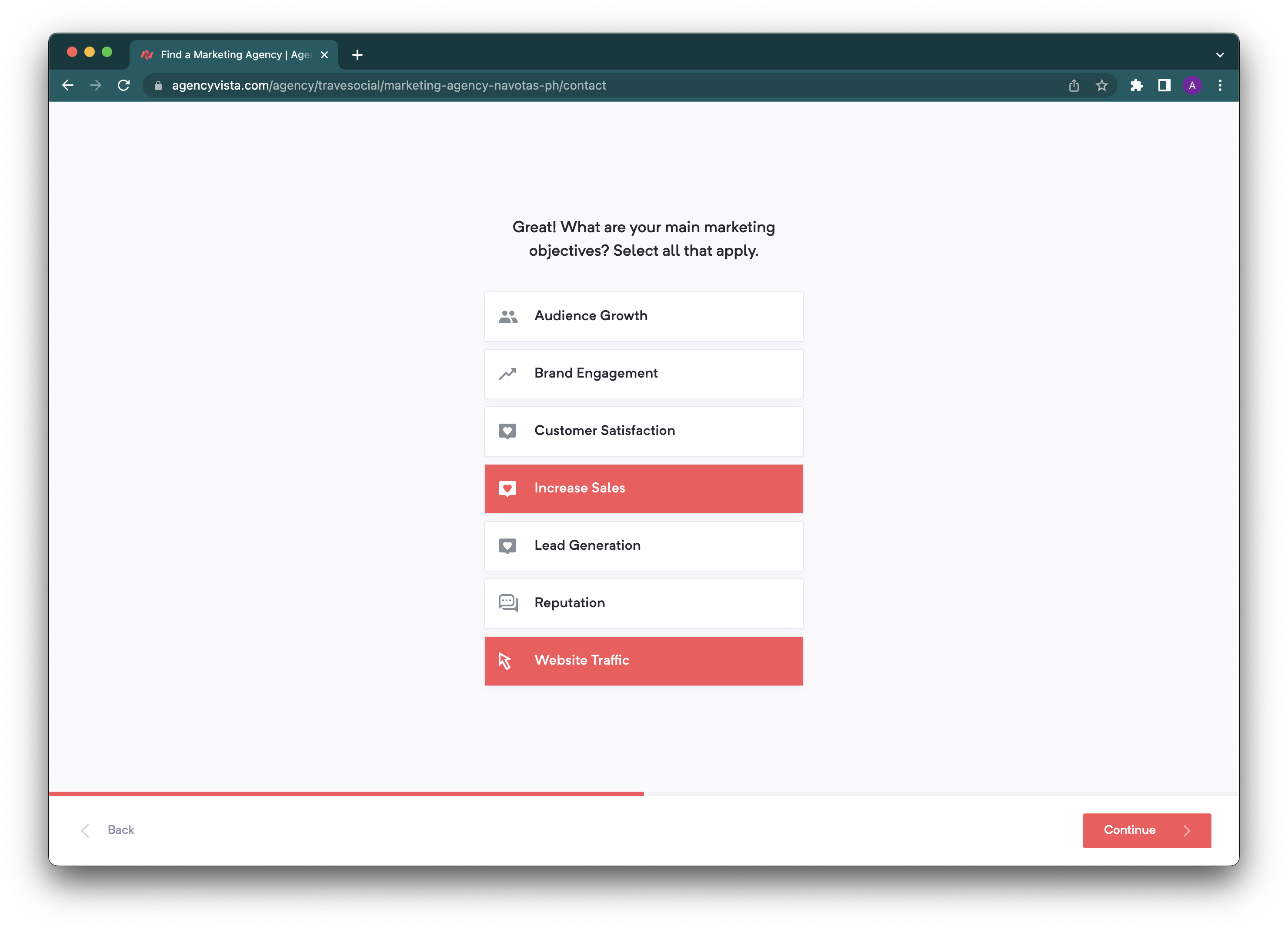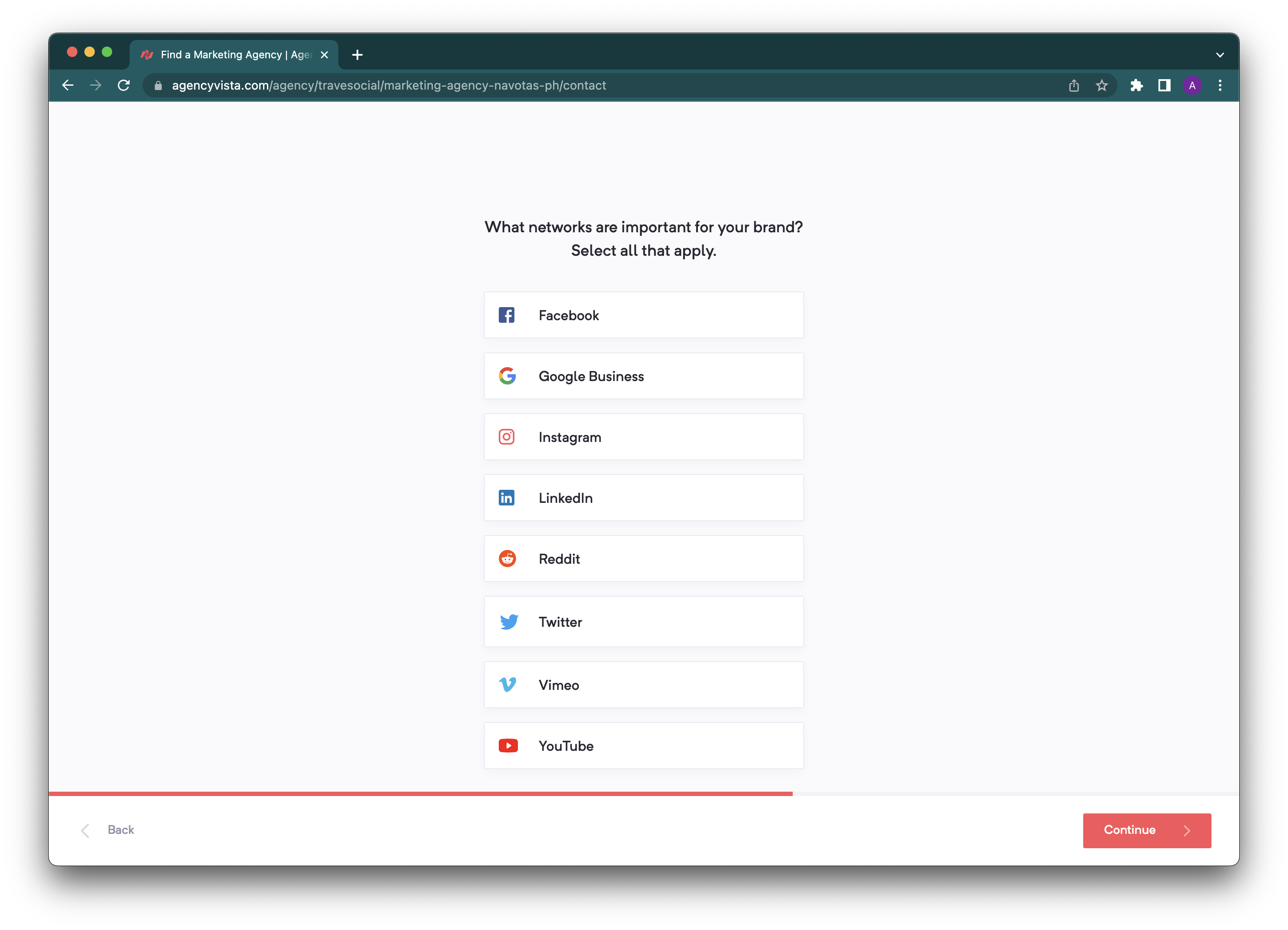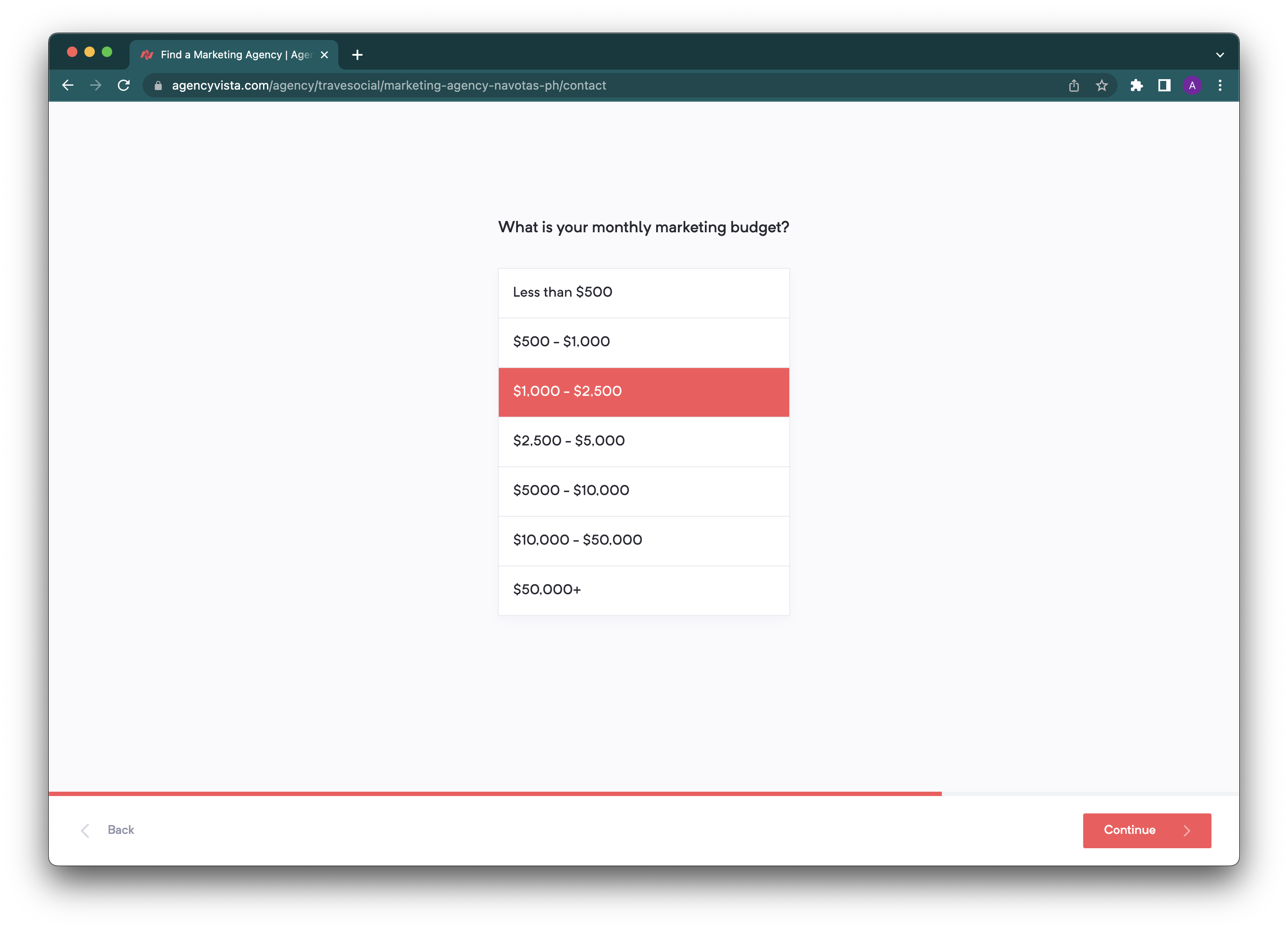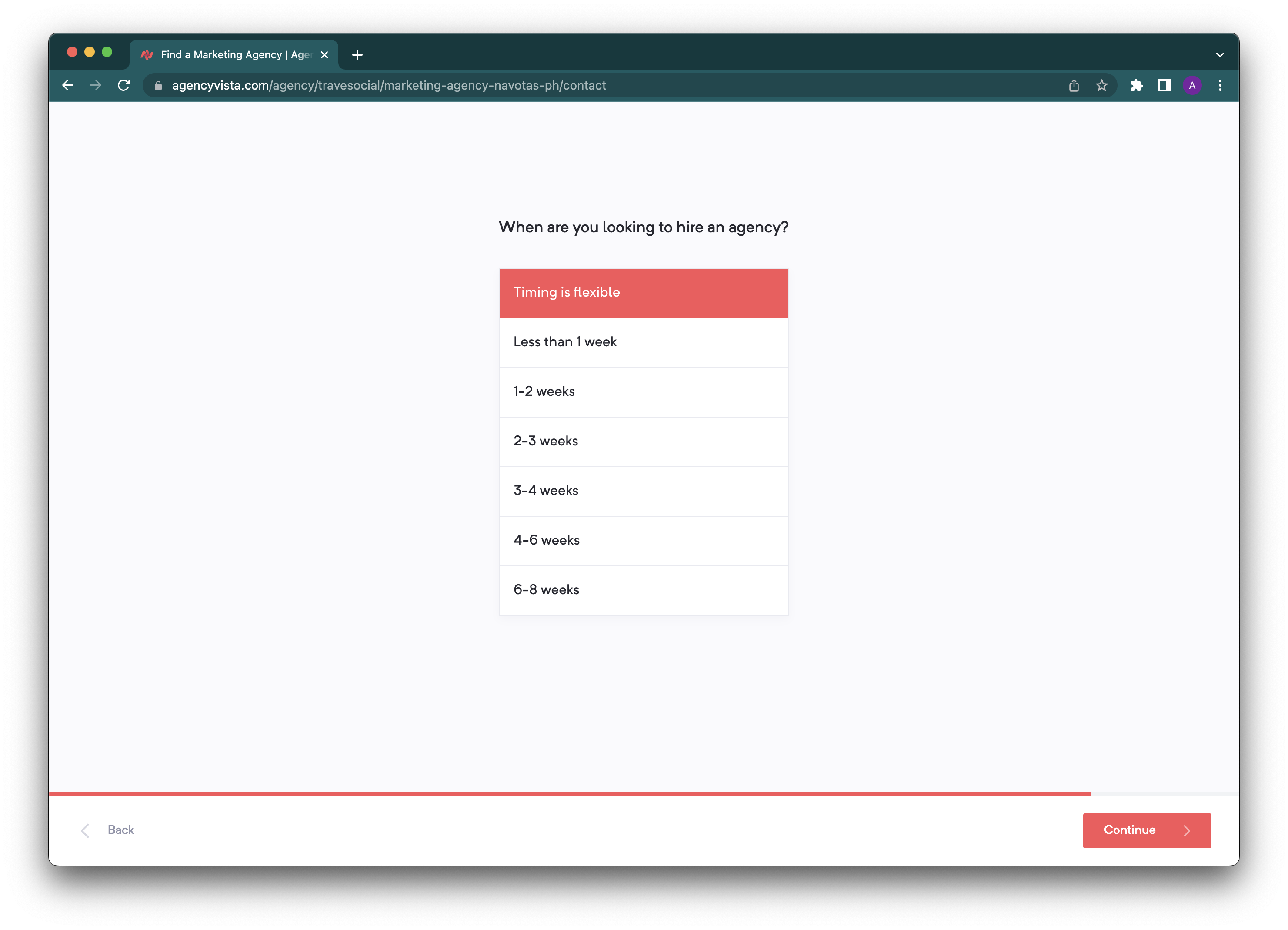 3. In the last step, add in your contact information and add your message to the agency. Click Continue to submit the form!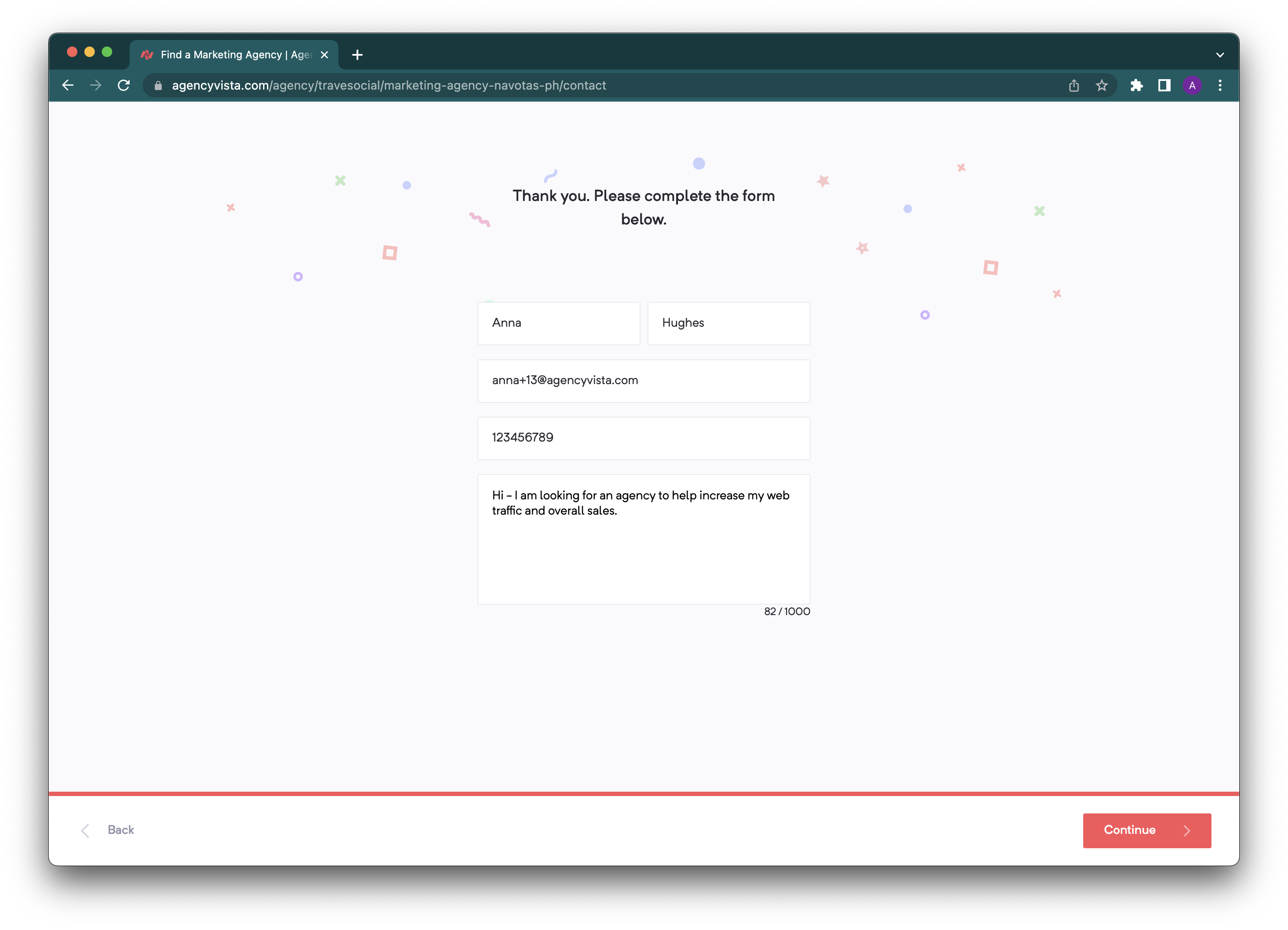 How to review RFPs
1. If a business expresses interest and contacts you, you will receive an email similar to this:

2. To view the request, login to your agency profile and go to RFPs.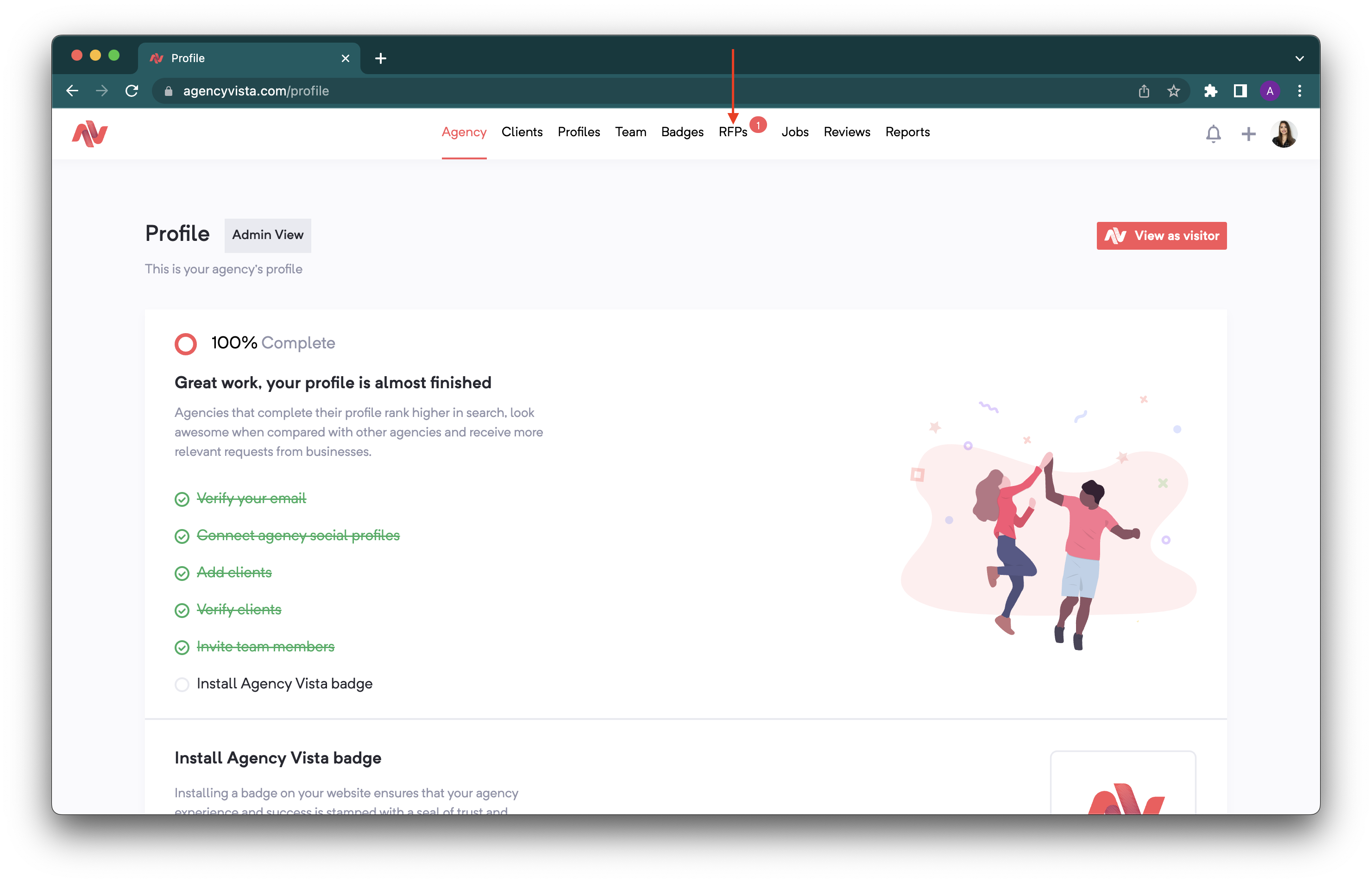 3. Here you will see the list of proposal requests sent to your agency. Click on the business name to view the proposal.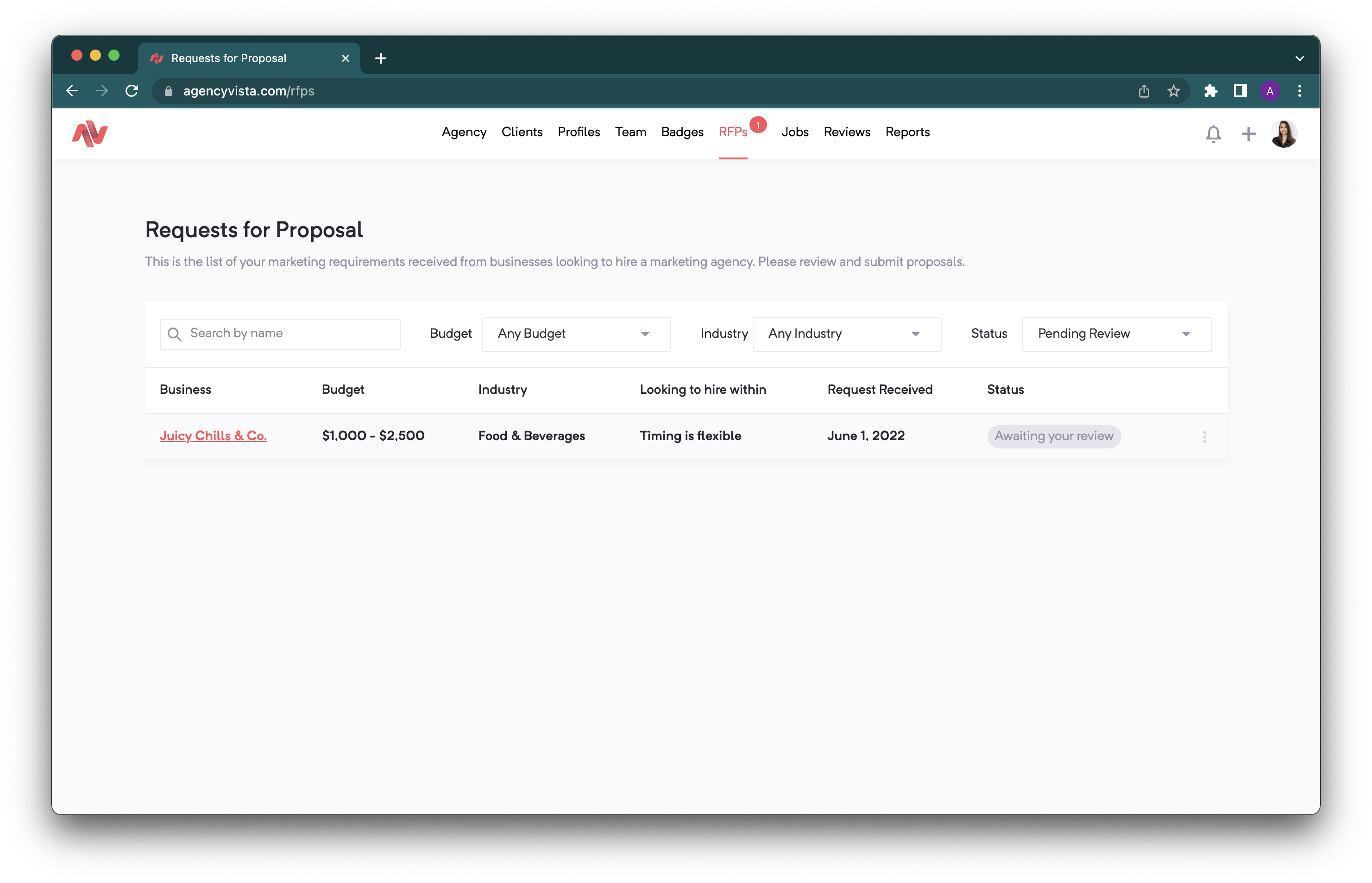 4. You will now the see the business details and marketing requirements in the proposal.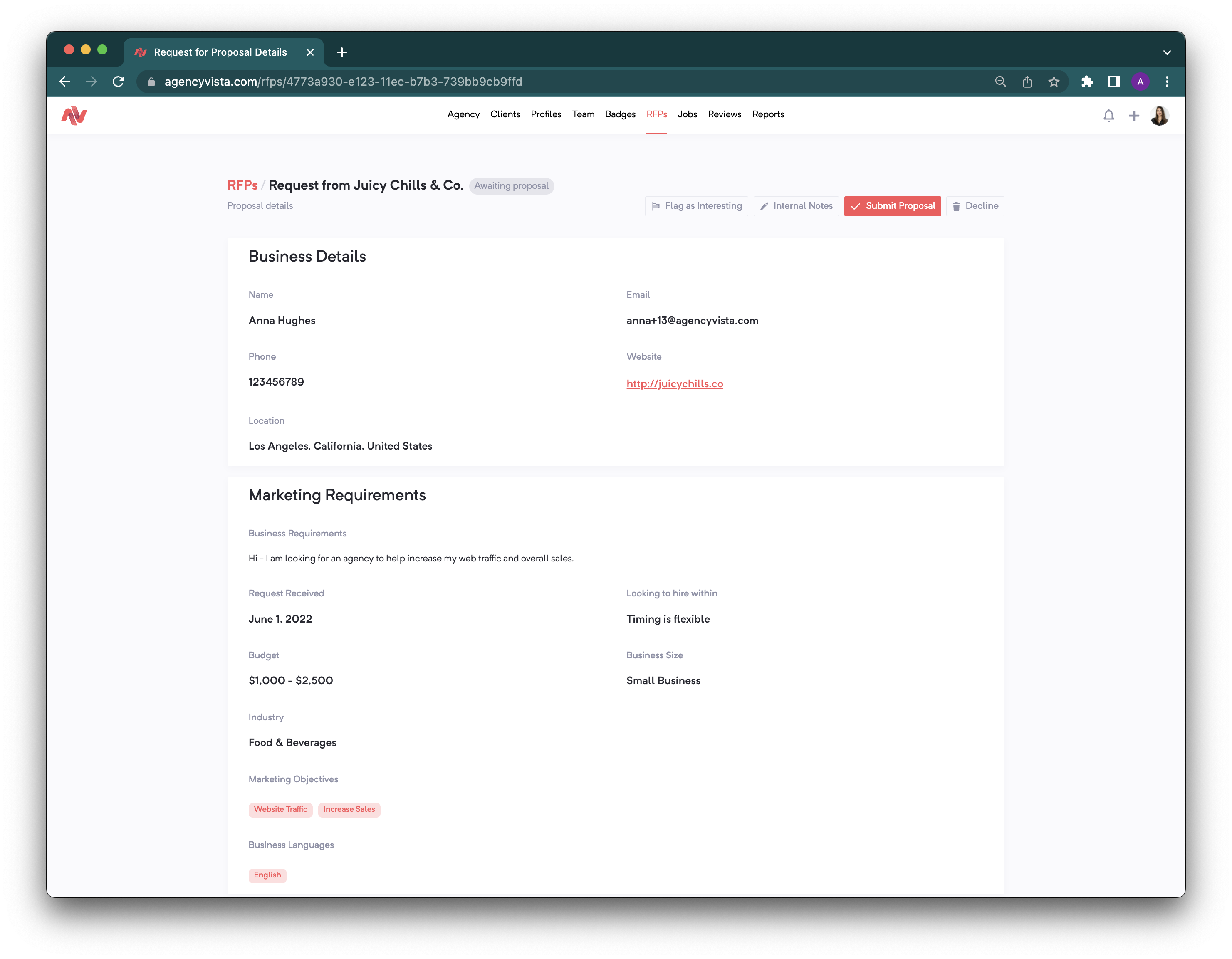 5. Available actions in an RFP:

Internal Notes - you can add some notes about the proposal for you or other team members to read later.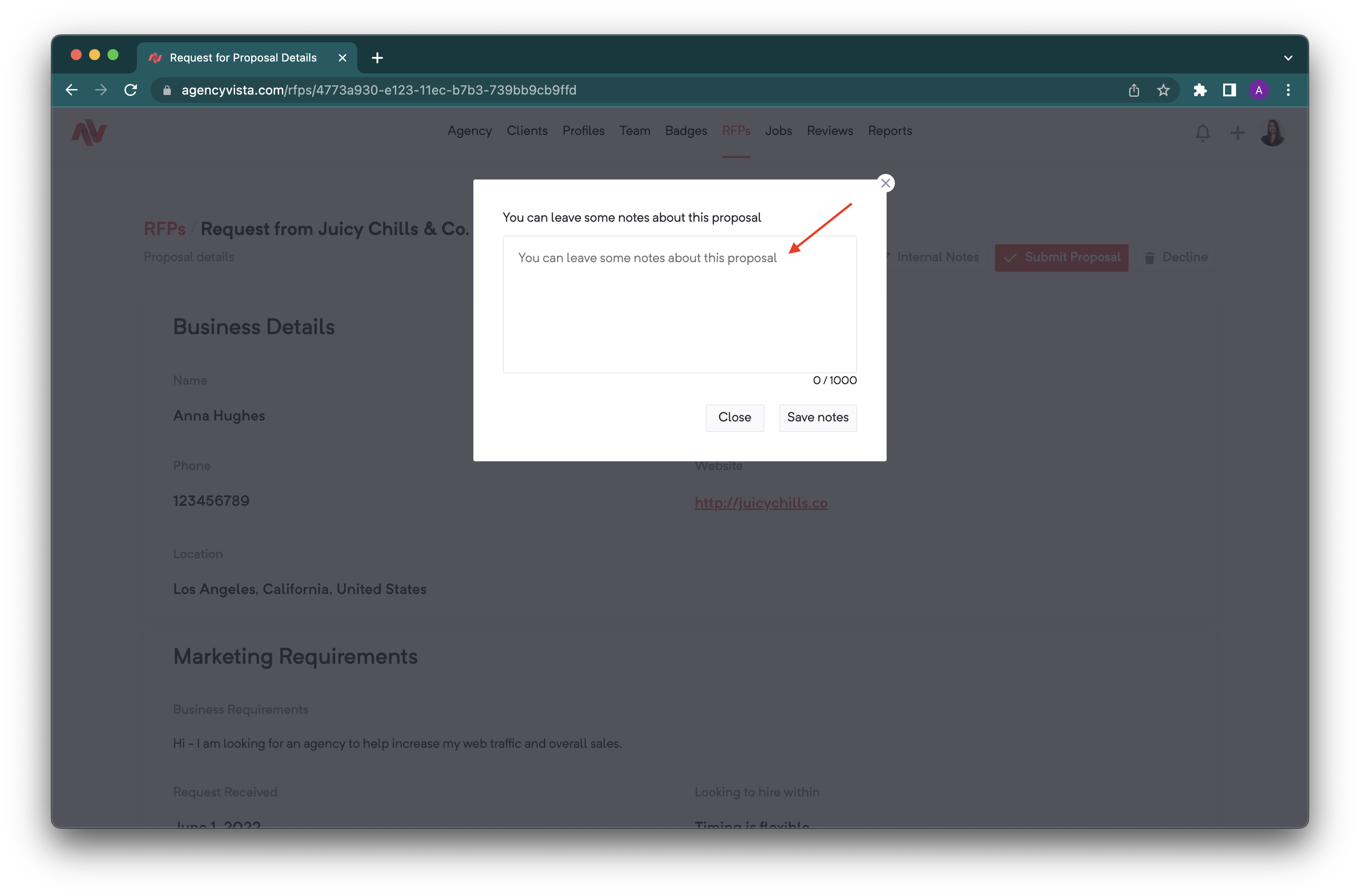 Submit Proposal - if you have a proposal ready, you may click on this option and add in your proposal document + notes.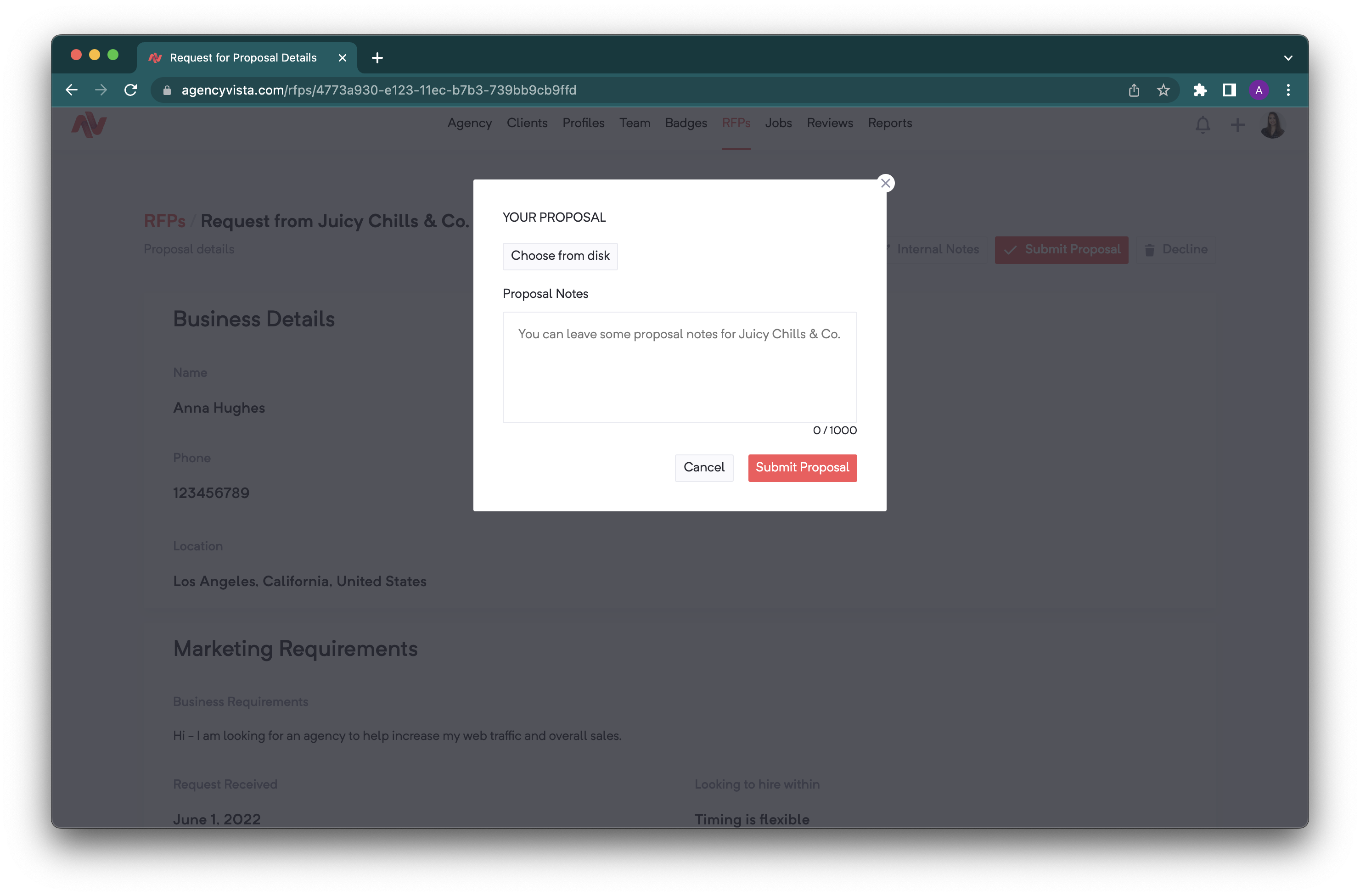 Decline - if you choose to decline the project, add in your message to the business to let them know why you have declined the project.