Agency Vista is a new way for brands to find and easily connect with digital marketing agencies. No more relying on Google, word-of-mouth, or chance encounters to find an agency that's right for your business. Agency Vista will match your marketing needs with the best marketing agency in its network. This article will show you how to easily find marketing agencies that match your business needs.
How to find marketing agencies
1. Go to agencyvista.com/businesses and click Find an Agency.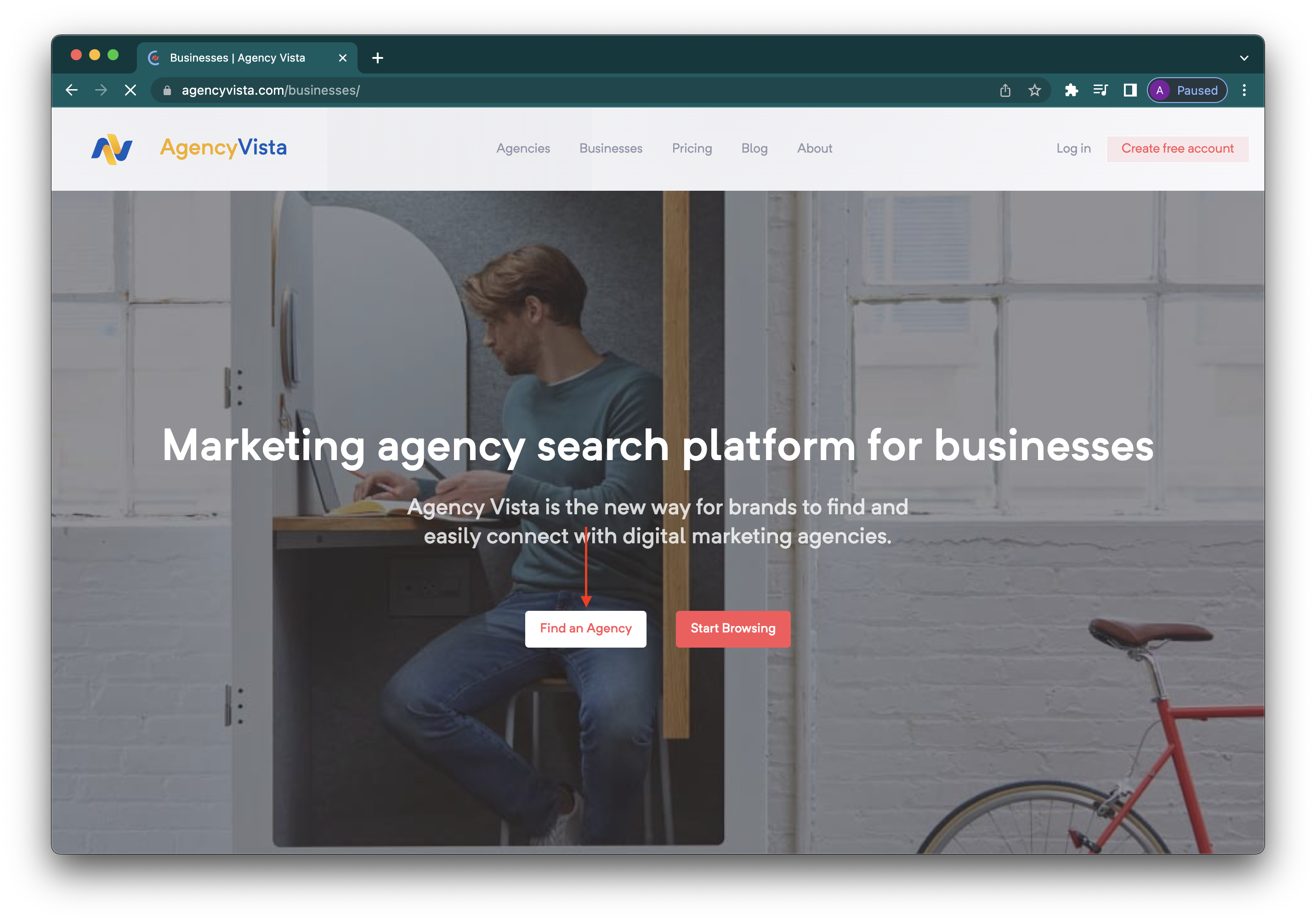 2. Tell us a little bit about your business by providing your business name, website, business size and industry you operate in.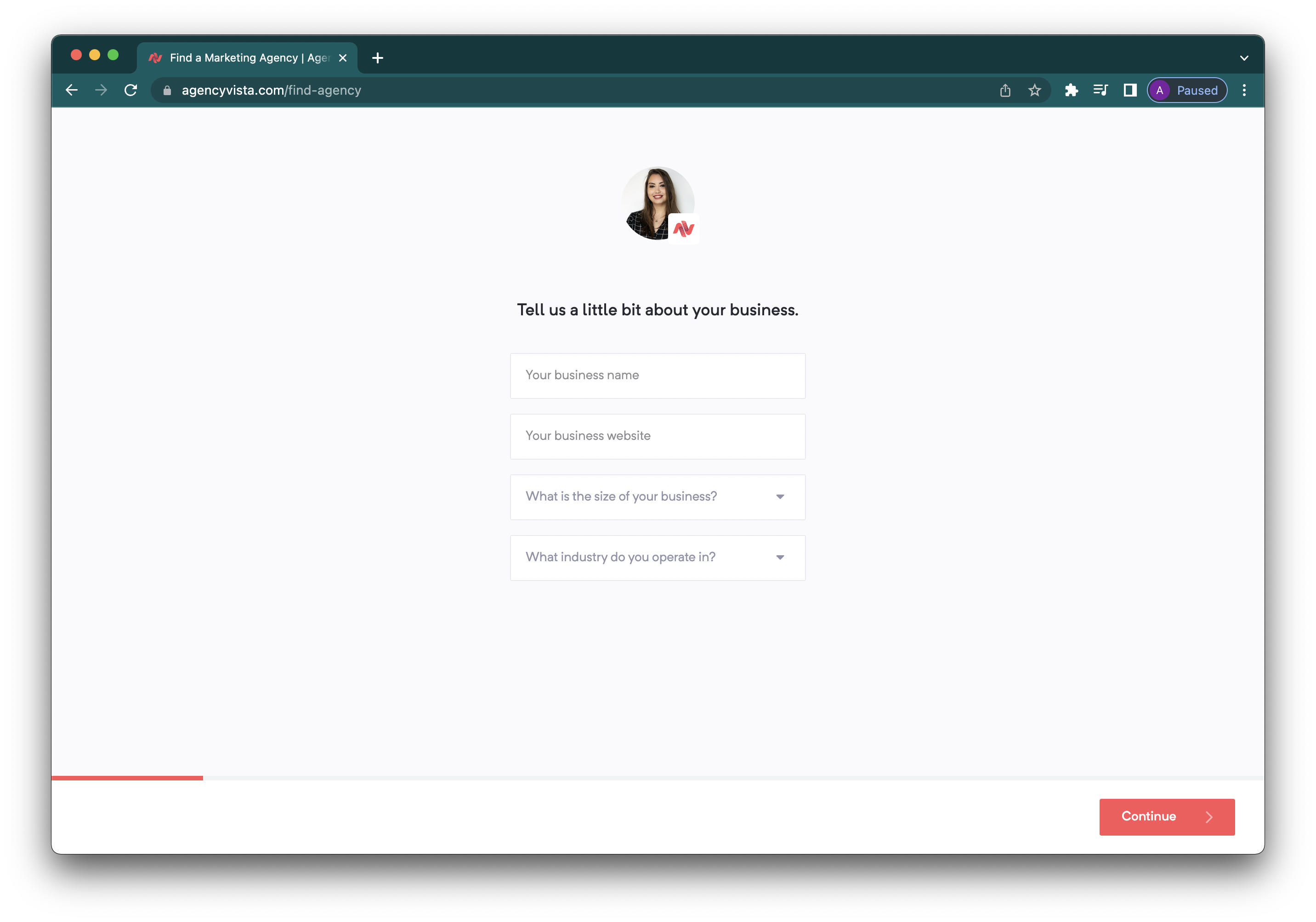 3. Next, provide your location so we can match you with agencies nearby.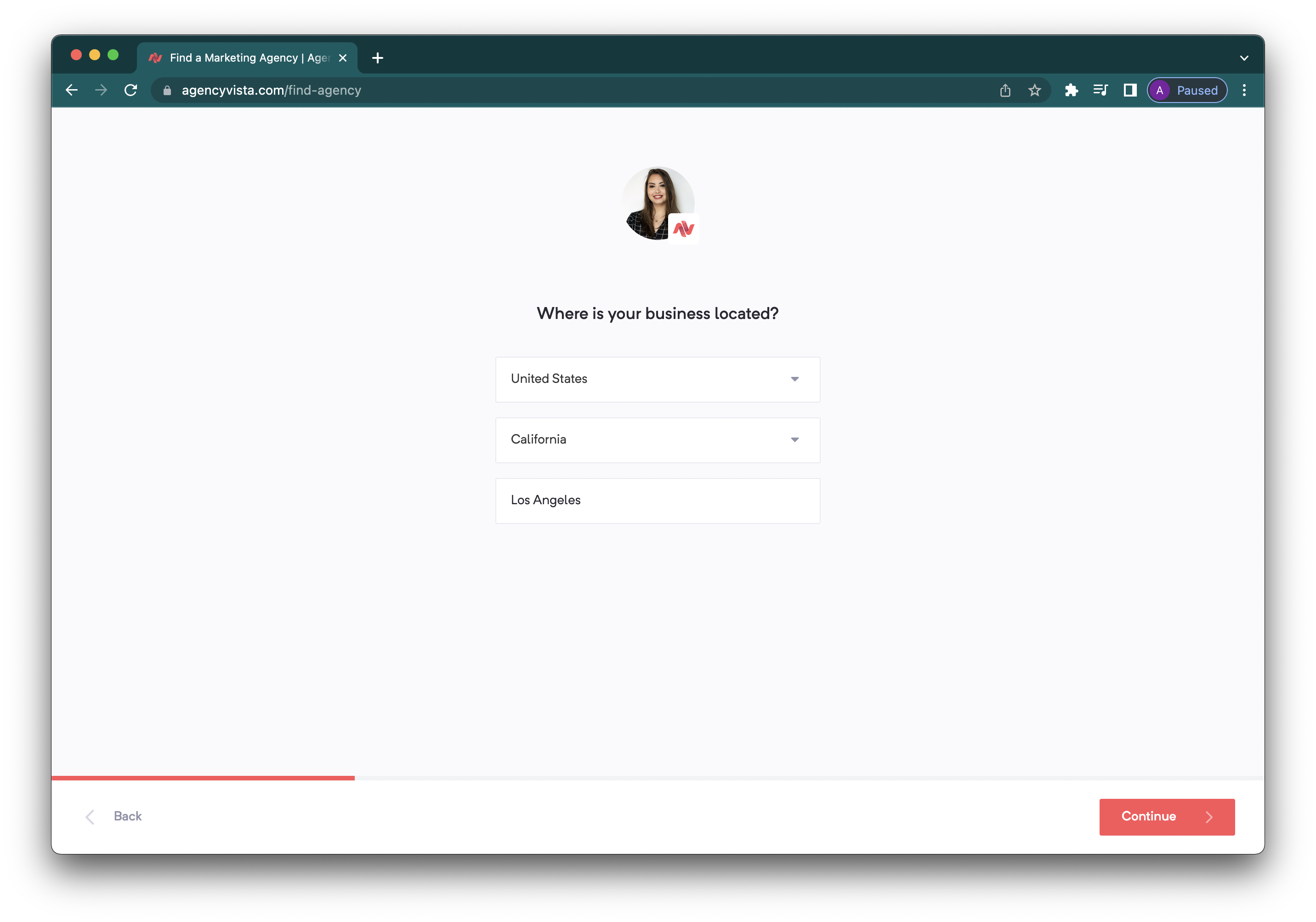 4. Add the languages your customers speak (select all the apply).
5. Next, select your main marketing objectives. What is your main goal for hiring a marketing agency?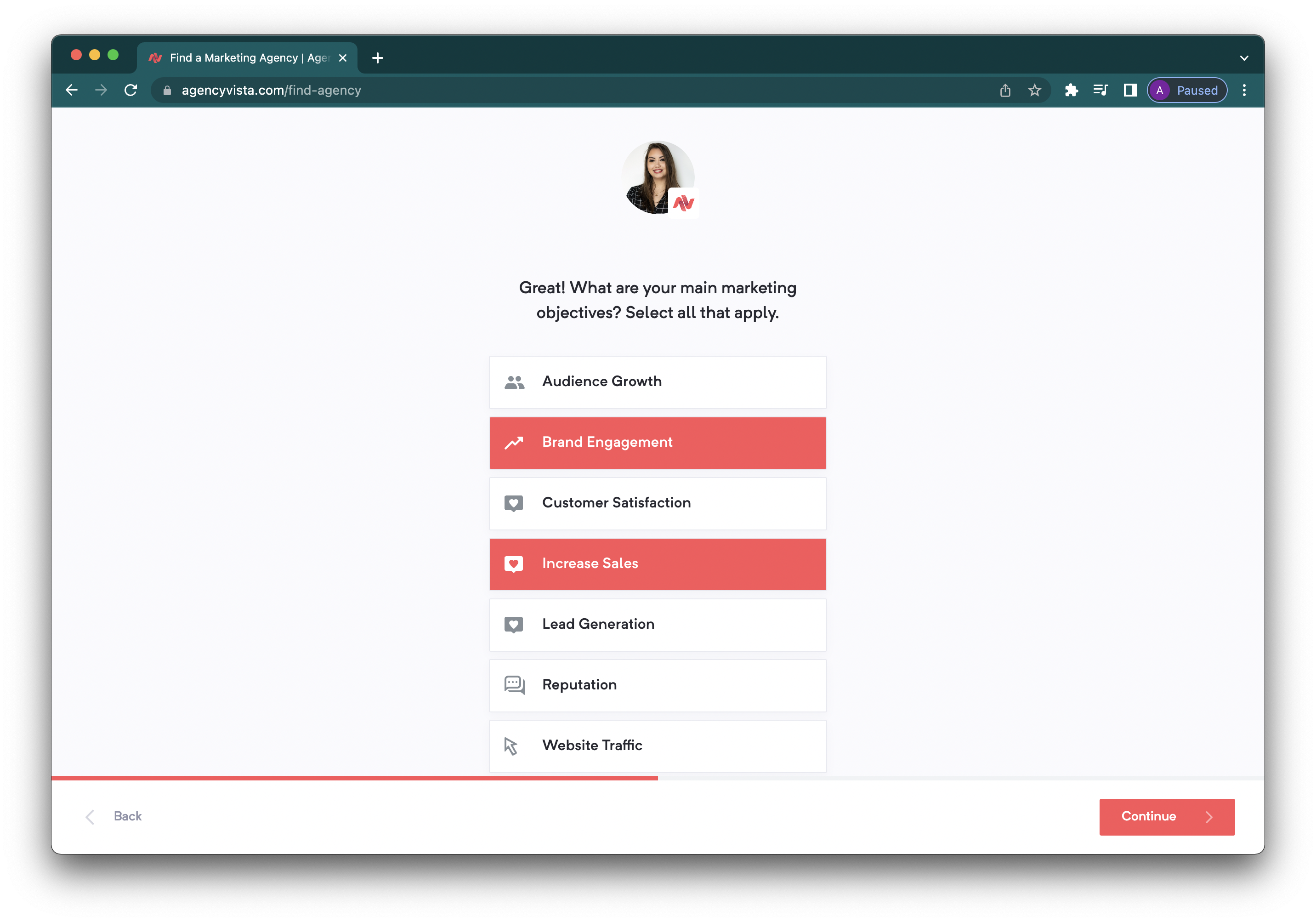 6. Next, select the social networks that are important to you and your clients (select all that apply).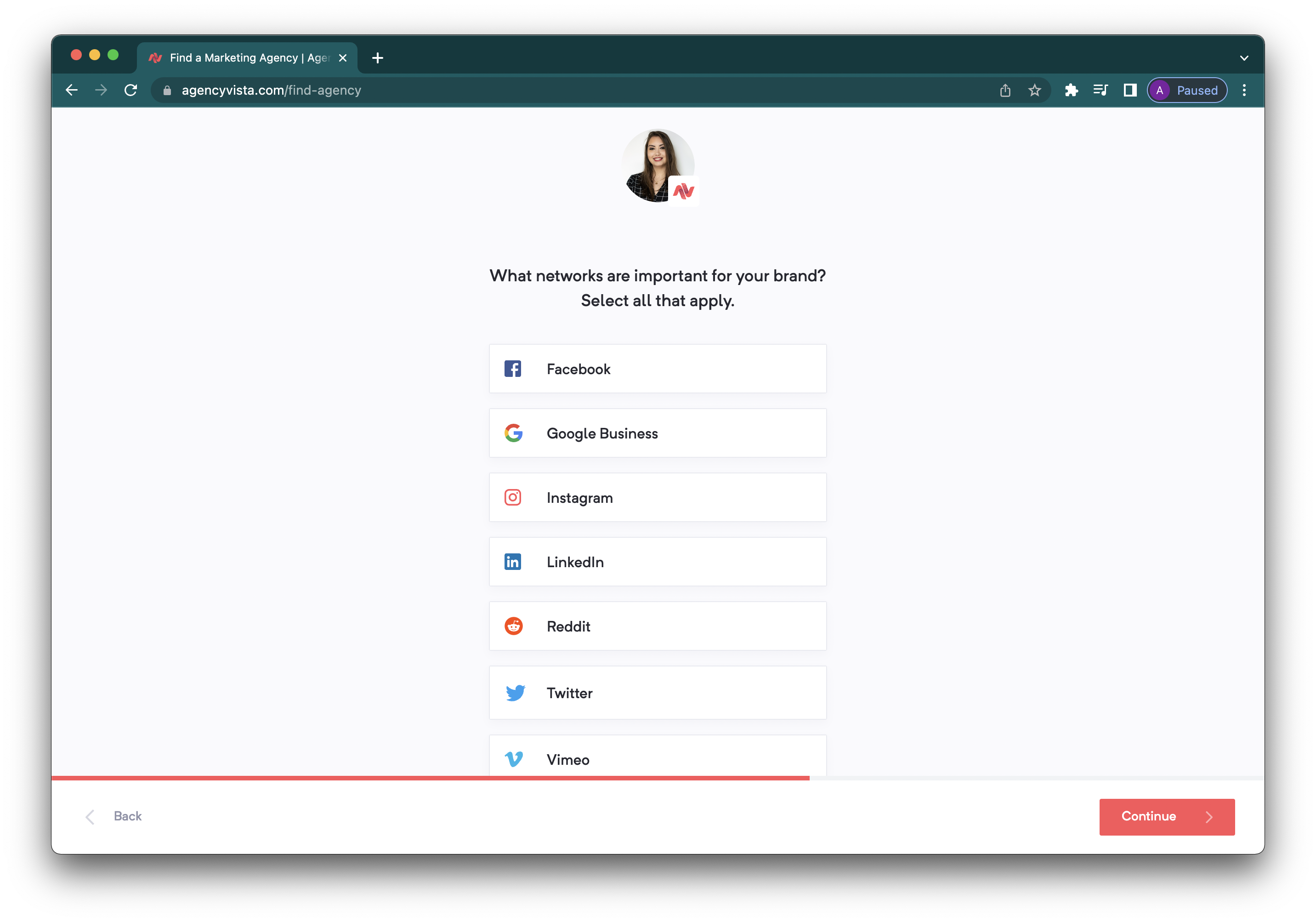 7. Next, indicate your monthly marketing budget.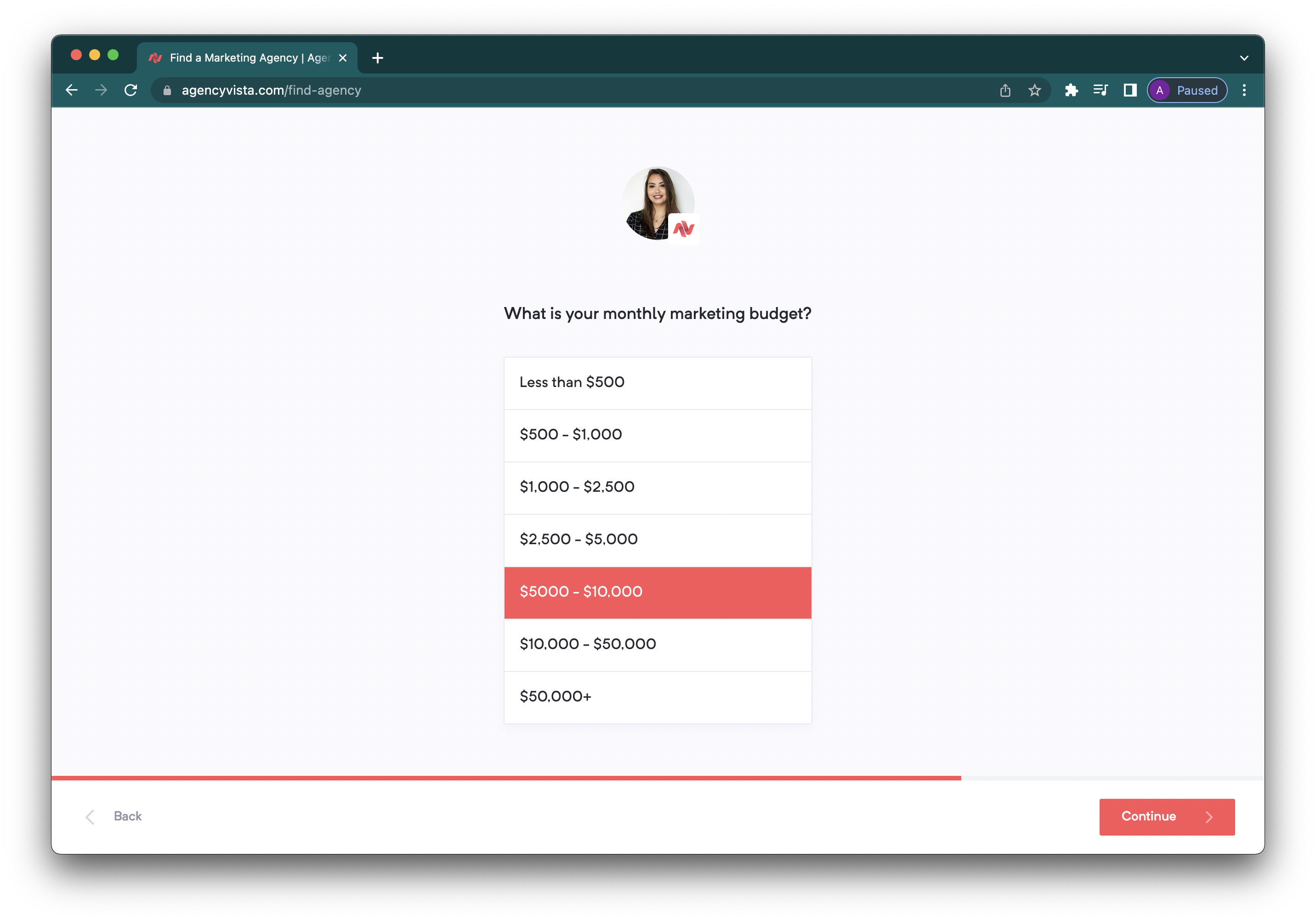 8. Next, select your timeline on how soon do you wish to hire an agency.
9. Finally, add in your complete information so we can create a free account for you where your results will be found.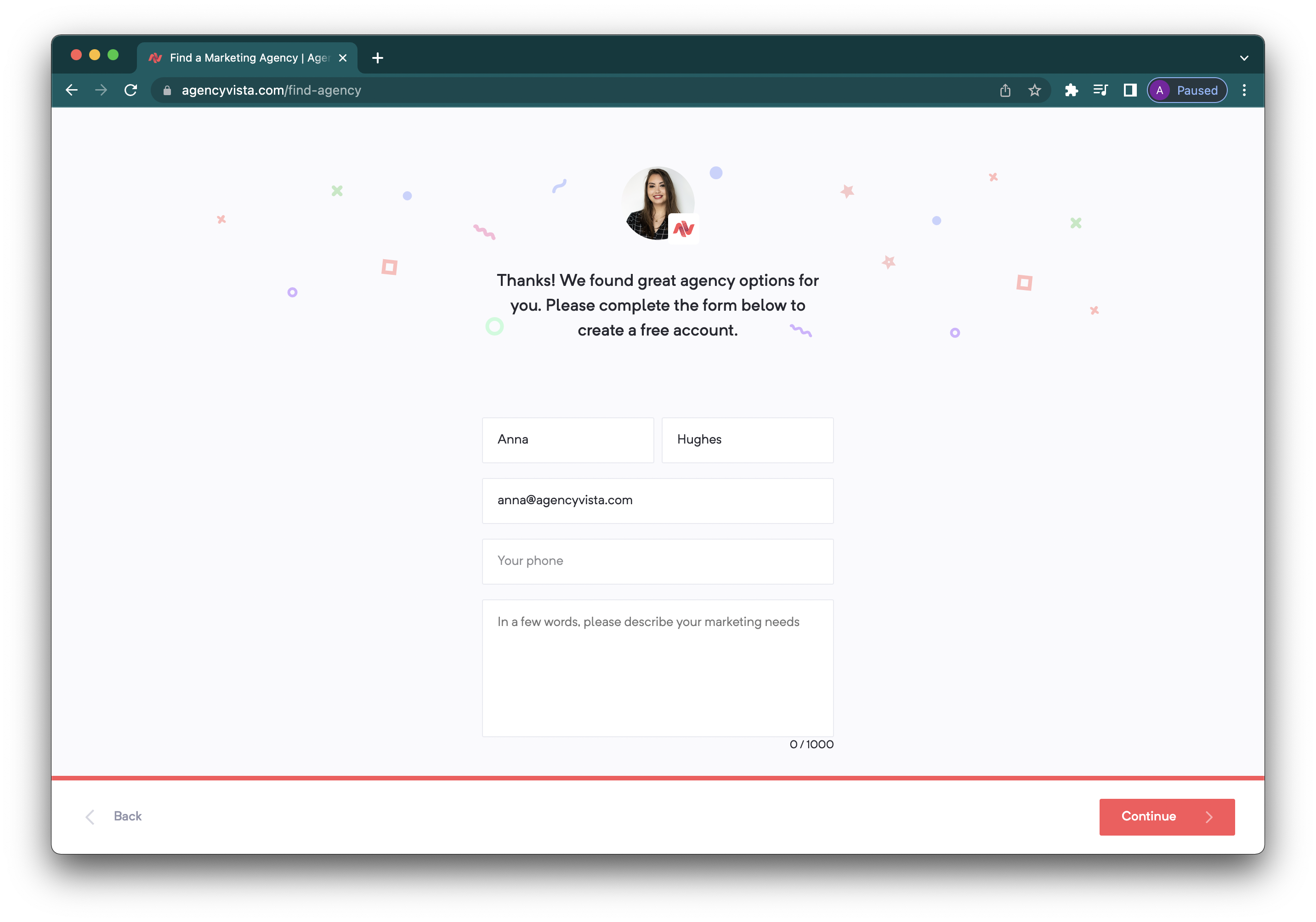 10. Voila! The list of marketing agencies that match your specifications will be listed and you may view each of their profiles to learn more about them!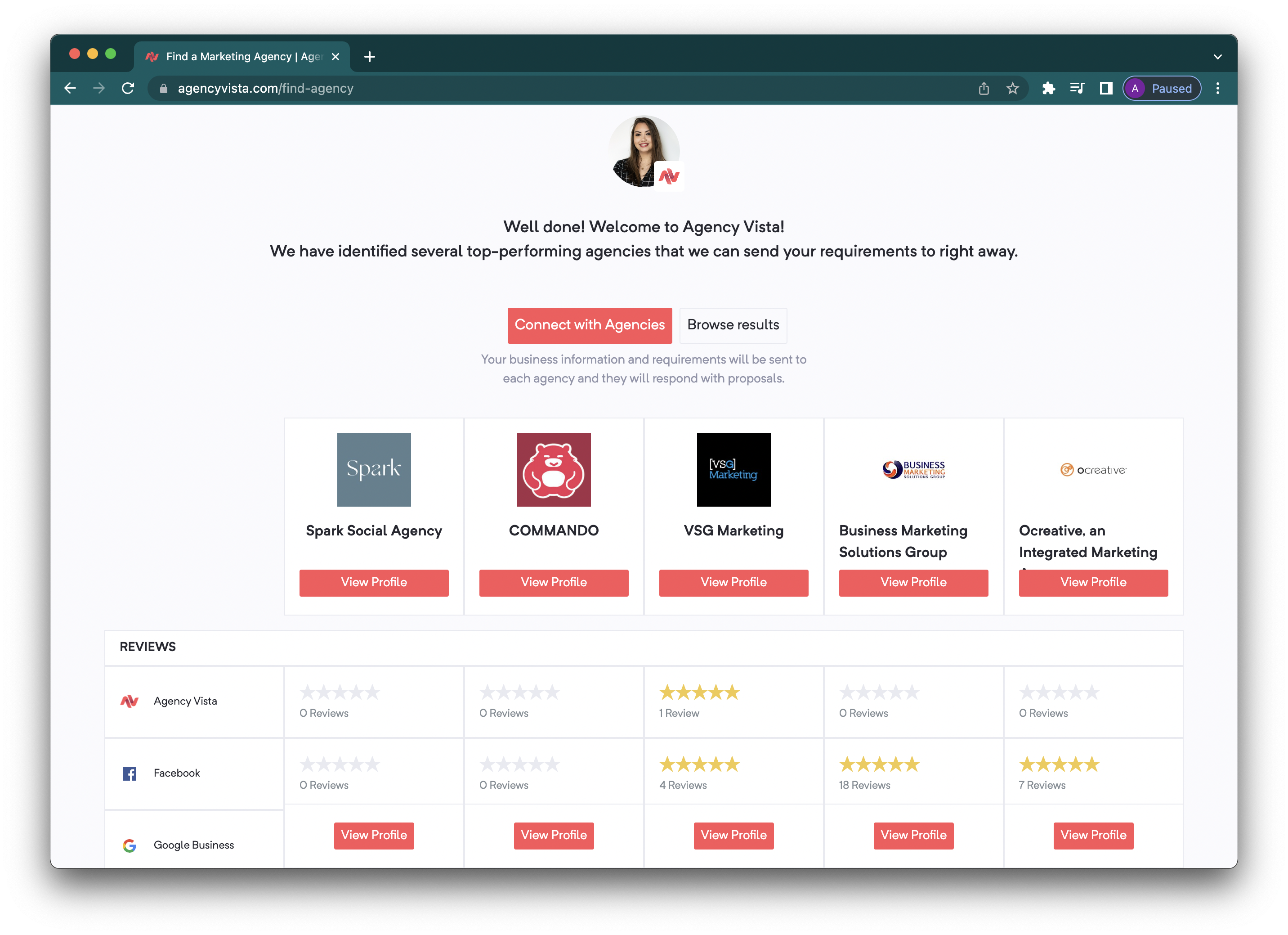 Check out this video to learn more about finding marketing agencies for your business: