Learn about agency verification process and the benefits for your agency of being verified by Agency Vista such as higher search rankings and receiving verified badge.
What is a verified profile?
Marketing agency with a verified profile in Agency Vista are those that meet the highest standards of performance and service. Verified profiles will show an Agency Vista badge which shows customers and potential clients that the agency is among the best at what they offer.
How it works
To get verified with Agency Vista, the following steps are required after signing up for any agency profile:
2. Connect your agency social profiles
How to get the Verified Agency Badge
Note: To be able to install the Agency Vista badge you need to upgrade to a paid plan.
1. Login to your agency profile and on your main page, click the Install badge on your website.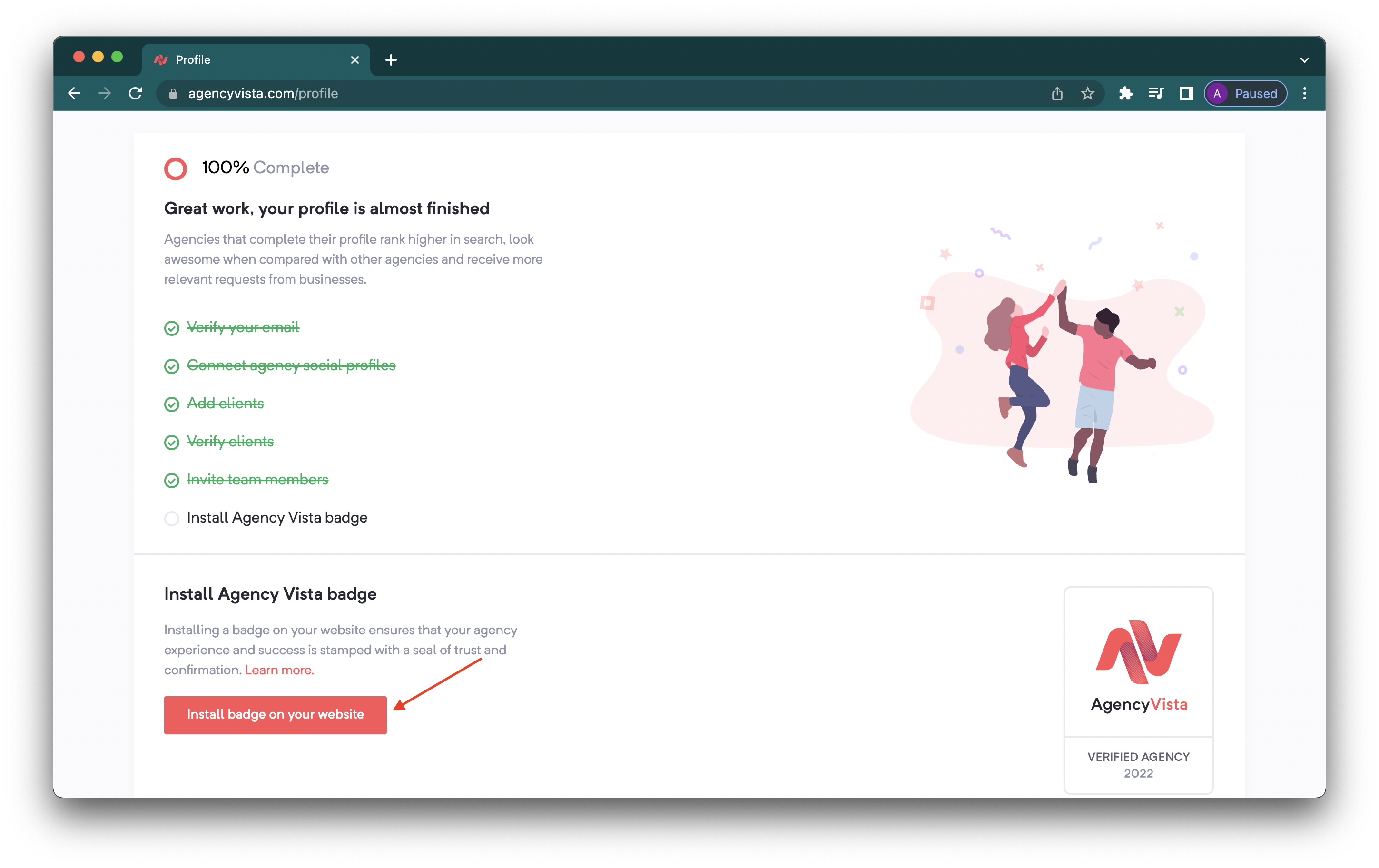 2. You have two ways to install the badge, manually by yourself or by emailing the instructions to your developer. Select the first option - Manually add badge code to website.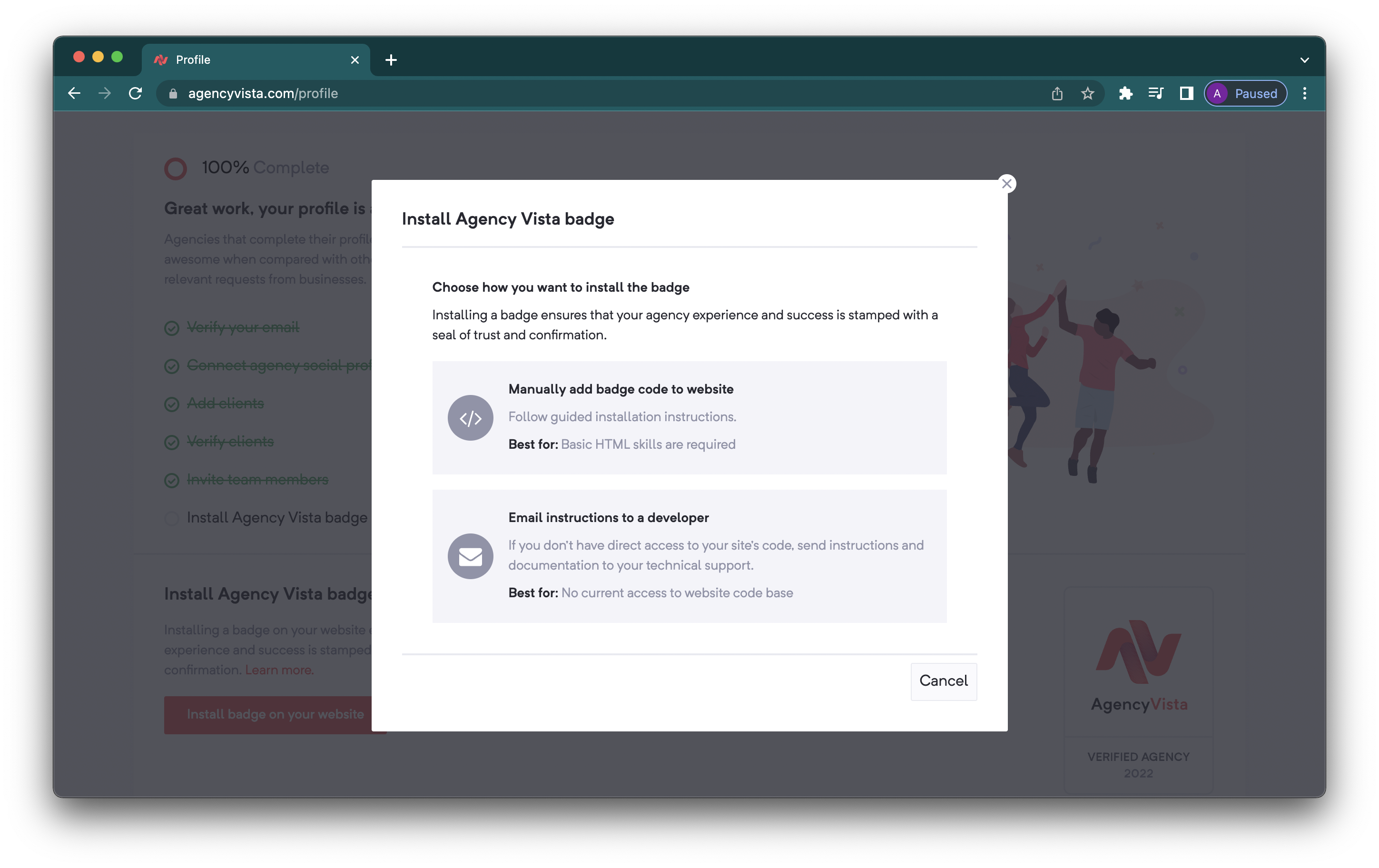 3. Click Copy to clipboard to copy the HTML code that you will add to your website.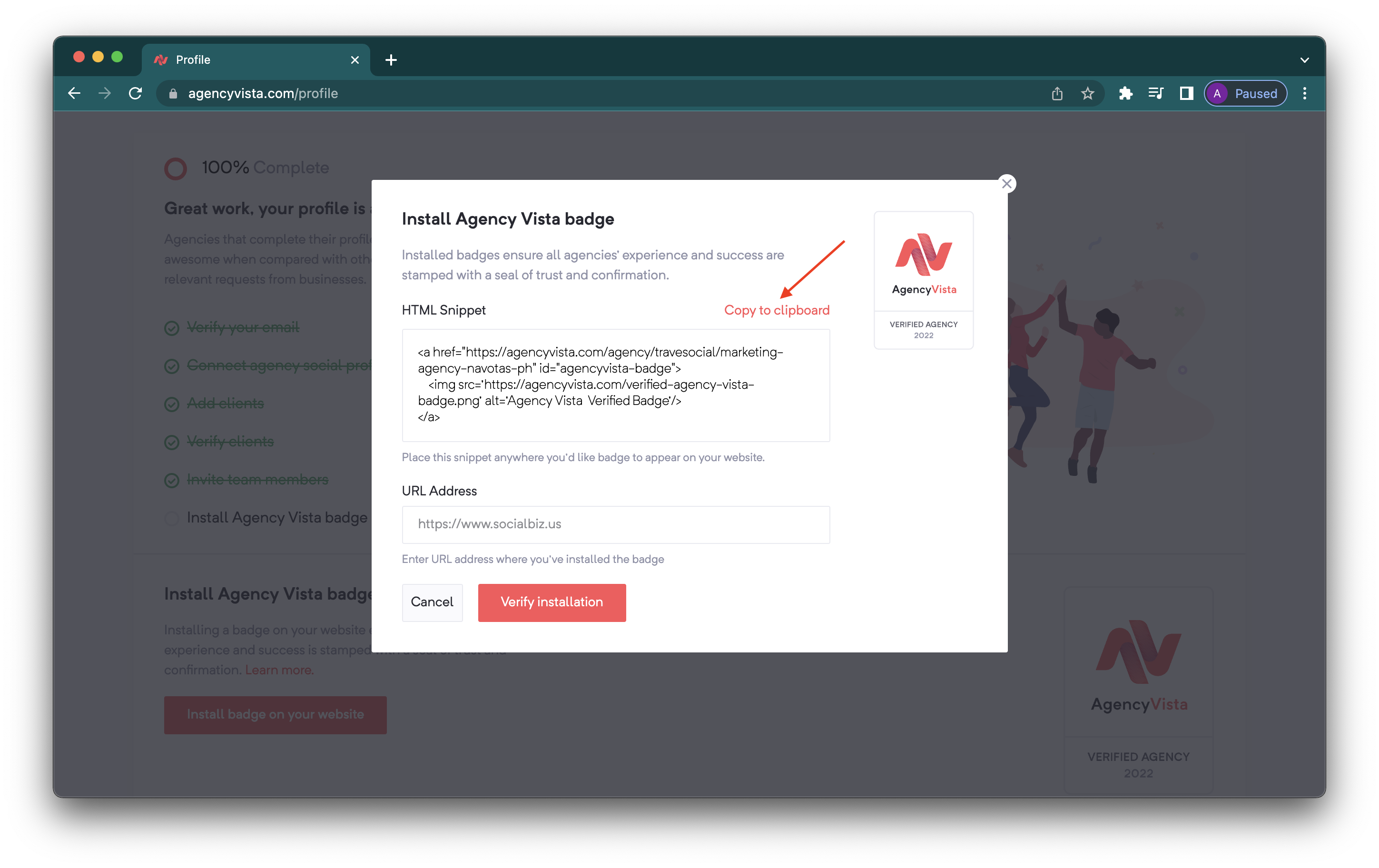 4. Once the code is added on your website, add the URL address of where you added the code and click Verify installation.
5. Once completed, the Agency Vista badge will now appear on your agency profile!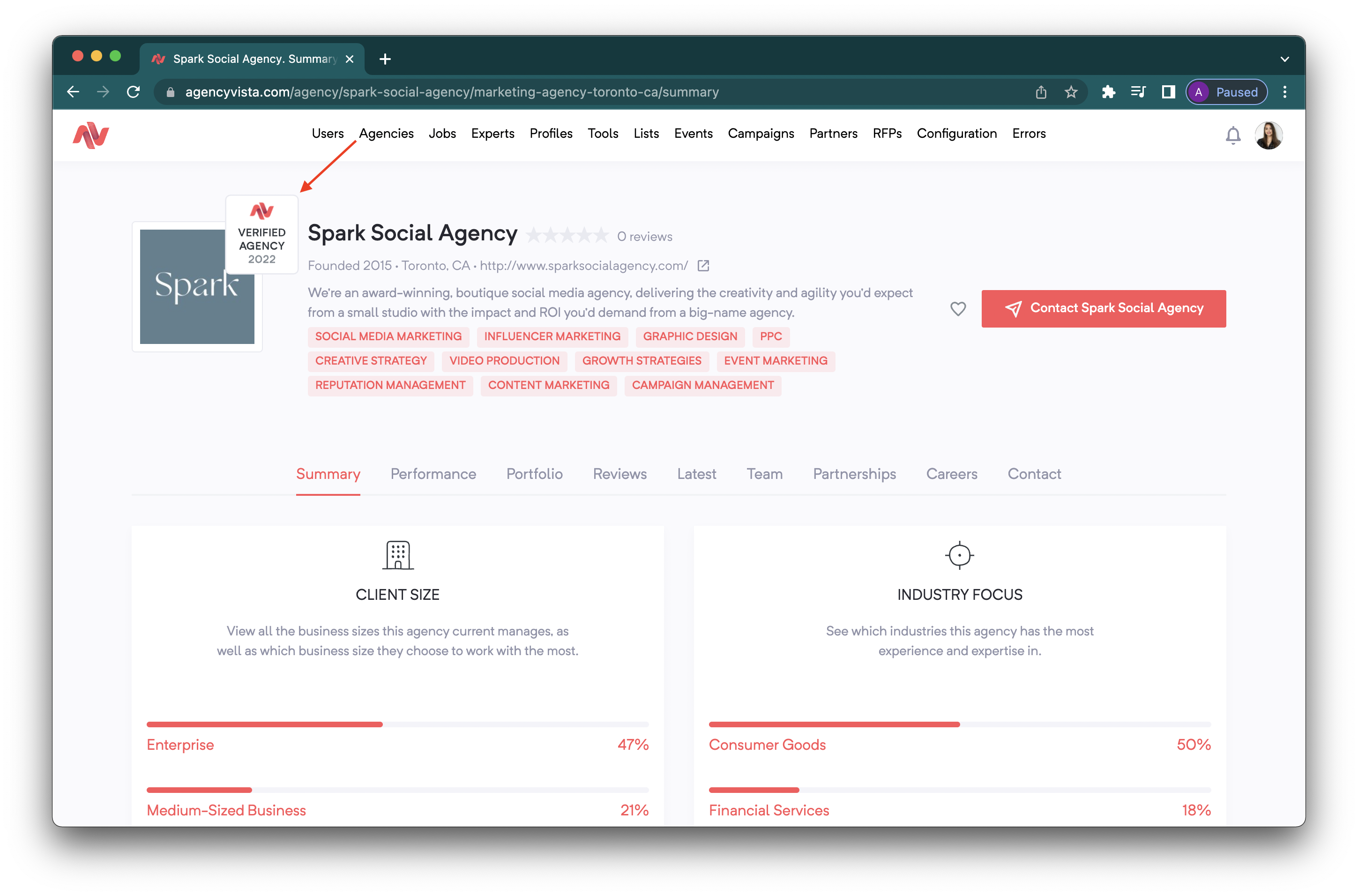 Learn more about verified agency profiles here: